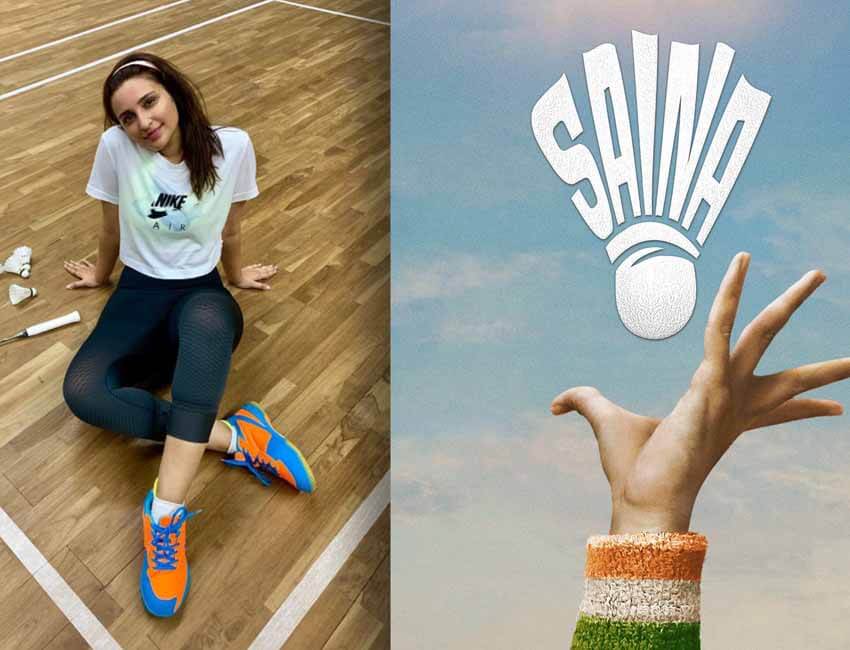 Directed by Amole Gupte, the sports biopic brings on the big screen the journey of one of India's greatest athletes – Saina Nehwal. The true story starring Parineeti Chopra in and as Saina will release in theatres on 26th March 2021. Produced by Bhushan Kumar, Parineeti Chopra has trained extensively for the role in the film and was sure she is going to hit the ball out of the court with this one!
Also Read :- ' MY MOTHER HAS IMMORTALISED MY WORK THRIUGH HER ART!' : PARINEETI CHOPRA 
Also starring Eshan Naqvi opposite her and the ace actor Manav Kaul as her coach, get ready to witness the inspirational journey of India's badminton champion. Parineeti shared a small glimpse of what the audiences are in for on her social media handle –
Not To Miss :-
View this post on Instagram
Saina is produced by T-Series' Bhushan Kumar & Krishan Kumar & Frontfoot Pictures' Sujay Jairaj & Rasesh Shah in association with Front Foot Pictures.
Must Read :- PARINEETI CHOPRA SINGS ' JANAM JANAM '