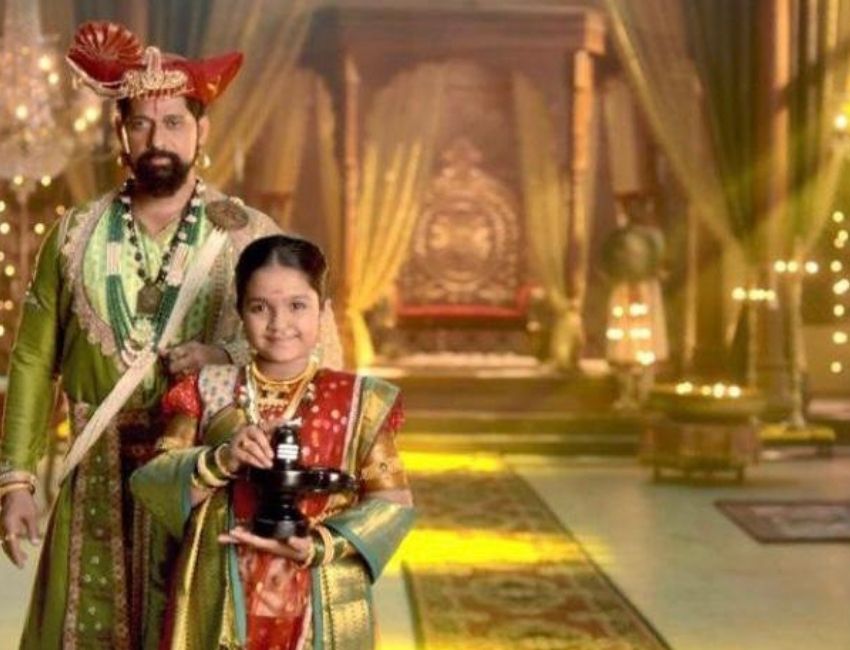 Sony Entertainment Television is known to showcase the grandest shows and provide wholesome family entertainment for its viewers. Now, Sony TV is back with another mega period drama titled "Punyashlok Ahilyabai" featuring the life of Ahilyabai Holkar, a legendary woman who in the 18th century overcame the societal norms and battled all odds, to define her role as a strong and independent woman leader.
Also Watch:- Bondita can make anyone dances with her moves😍
While, popular child actor Aditi Jaltare has been roped in to play the lead role of Ahilyabai Holkar, it is believed that over a 1000 girls were auditioned over a period of eight months for this role. The auditioning process was extremely rigorous as about five to six times shortlisting was done and the production team then followed it up by mock photoshoots. The makers had a very specific vision as to how Ahilyabai's persona needed to be portrayed on screen. The artist essaying her role should exhibit a childlike innocence and a playful aura at all times even while delivering intense dialogues.
Also Read : Rohanpreet Singh ,Bharti ,Harsh to grace the sets of Indian Idol Season 2020
Sharing more on the same lines, Director Jackson Sethi said, "Playing Ahilyabai Holkar is a challenging role, especially for a child and it required childlike innocence, which would give the character more authenticity. The essence of the character to be justified on screen was very critical. I believe we found what we were looking for in Aditi Jaltare. She has been an ideal choice. While, she has worked in the industry before, she doesn't carry a baggage of those experiences. She is a natural delight and is always eager to learn. She has truly got into the skin of the character. She made for the perfect choice to play the childhood role of Ahilyabai Holkar."
Stay tuned to kick start the new year with the historic magnum opus "Punyashlok Ahilybai" starting January 4th, every Mon-Fri at 7:30pm, only on Sony Entertainment Television
Also Watch : Watch Helarious Conversation Between Ram Kapoor and Wifey Gautami Kapoor | Ghar Ke Mandir