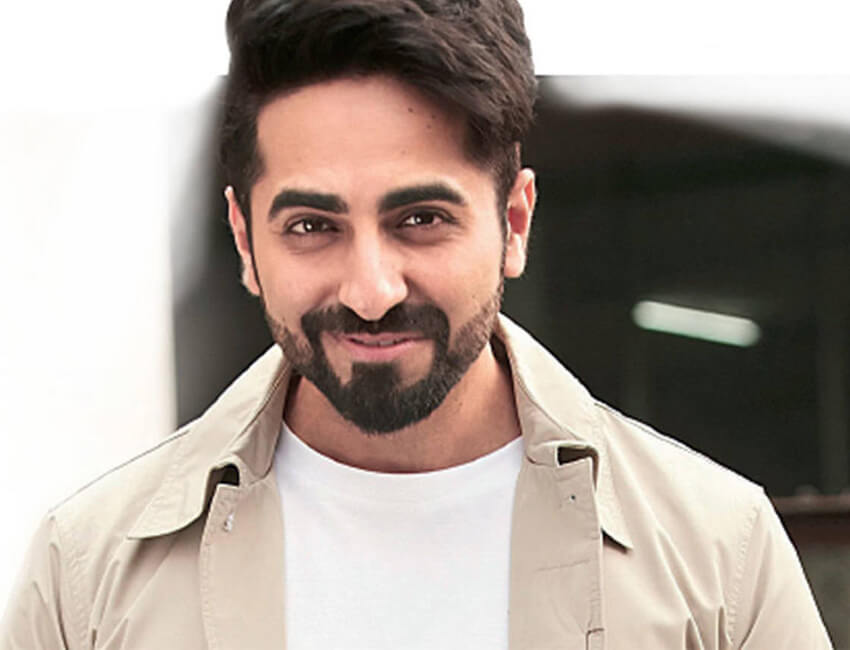 Versatile Bollywood star, thought-leader, and youth icon, Ayushmann Khurrana is a powerhouse performer and a multi-faceted entertainer who has etched his name in the history of Indian cinema with his progressive, social entertainers that have become huge successes at the box office. Today, people refer to his brand of inspired and clutter-breaking cinema as 'The Ayushmann Khurrana Genre' and with him delivering eight back to back hits, his brand equity is on an all-time high!
Ayushmann's name today is synonymous with important core Indian values like credible, real, relatable, aspirational, self-made, outsider, role model and this lockdown has proven that he is a pandemic-proof artiste with brands. During the pandemic, Ayushmann has mind-blowingly signed at least 8 new A-list brands and the star has become the go-to person for brands looking for a trustworthy Bollywood face.
Also Watch:- Are you excited for this new on-screen jodi?
We asked Ayushmann about what he feels has contributed to his soaring equity and the star says, "I believe what has worked for me is that I decided in swimming against the tide and was totally myself. I stayed true to who I'm in real life while I was at it. I believed that India was ready to see a different form of entertaining cinema that was real, relatable and taboo breaking because I was ready to see such cinema and knew of many people who were having the same dialogue with me."
Ayushmann says he is fortunate that people have loved his brand of cinema which has hugely contributed to his equity. "I believed that India wanted to bring out and talk about societal issues openly. I'm fortunate that audiences loved my brand of cinema, engaged and participated with my beliefs. What people perceive my equity to be today, comes from me being unafraid about my choices as a human being. If I wasn't the man who believed in the things that I have raised my voice for, people would have sensed a disconnect."
Also Read:- Ranveer Singh quizzes Ayushmann Khurrana on his experience of working with Amitabh Bachchan in Gulabo Sitabo
The star says his brand of cinema is a mirror image of his personality in real life. "My films are an extension of my personality, my beliefs, my vision for my country. I think people understand that I want to do my best for society, for my fellow citizens and I don't want to fail them ever. I definitely think that I'm going through the best phase of my career and I want this phase to continue for a long time."
Ayushmann is rightfully enjoying his bonafide star status today. "It feels great because I know how much hard work I had to put in to be where I'm today. It is hugely humbling to see people believe in me and have faith in the kind of content that I stand for. It's gratifying to see people relate to my journey because most of India go through the same drill while aspiring to find success. I'm one of them, I will always be one of them and bring out their stories and lives in the form of cinema because I'm deeply inspired by the heroism of the self-made, idealistic, inclusive people of India," he ends.
Also Watch:- Ayushmann Khurrana encouraging fans through his write ups at the time of Pandemic