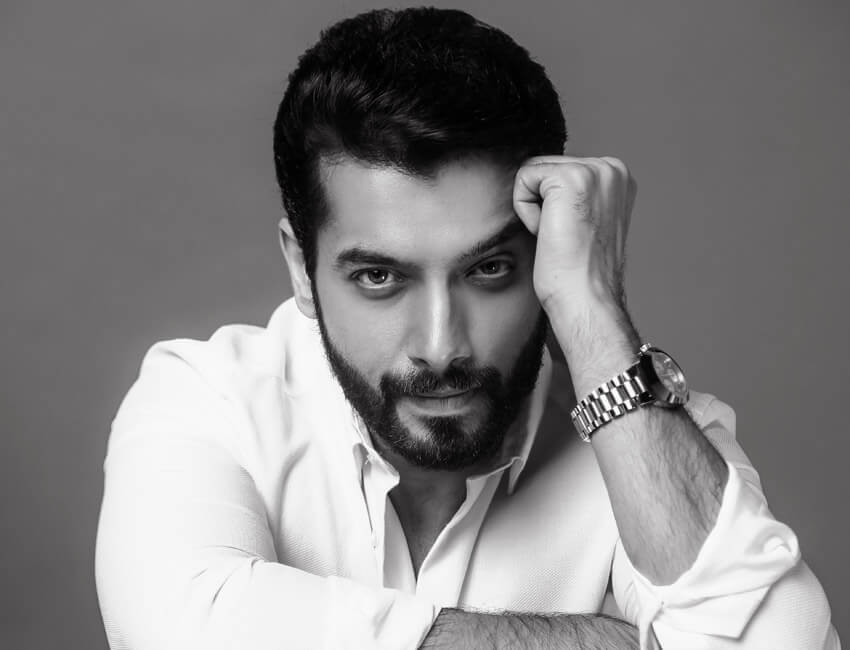 We happened to be scanning Instagram and just had to make a pit stop at actor Sharad Malhotra's new pictures. The actor got a brand new photoshoot done and all we can say is that this one's a winner! Sharad, who clearly has abs to die for, is almost bare-chested in some of these pictures and is giving us major fitness goals. To top that, he has donned formal wear in some of the pictures and we love the good-boy-gone-bad appeal. Our favourite is the one where has a white tuxedo on and a bow tie. He also looks absolutely dashing in the one where he is wearing a denim jacket.
Also Watch:- Sharad Malhotra is looking so hot in his latest photoshoot 😍
Also Read:- From boys to men, how facial hair changes the way the audience looks at an actor
Sharad, who is known for his roles in the show Kasam Tere Pyaar Ki, Bharat Ka Veer Putra – Maharana Pratap as well as Muskaan, is currently seen in the show Naagin 5. The actor is clearly loved for his spectacular performance on the show. However, his fans also adore him for his sizzling chemistry with his co-actor Surbhi Chanda. So much so that their fans have also coined the name Vani for them, which is a combination of their on-screen characters Veer and Bani. Sharad, who is known for his boy-next-door looks and characters has successfully changed his image to that of a baddie with the show, and we love it!
Also Watch:- Naagin 5 stars Surbhi Chandna, Sharad Malhotra, Mohit Sehgal dances on 3 Peg in between the shots