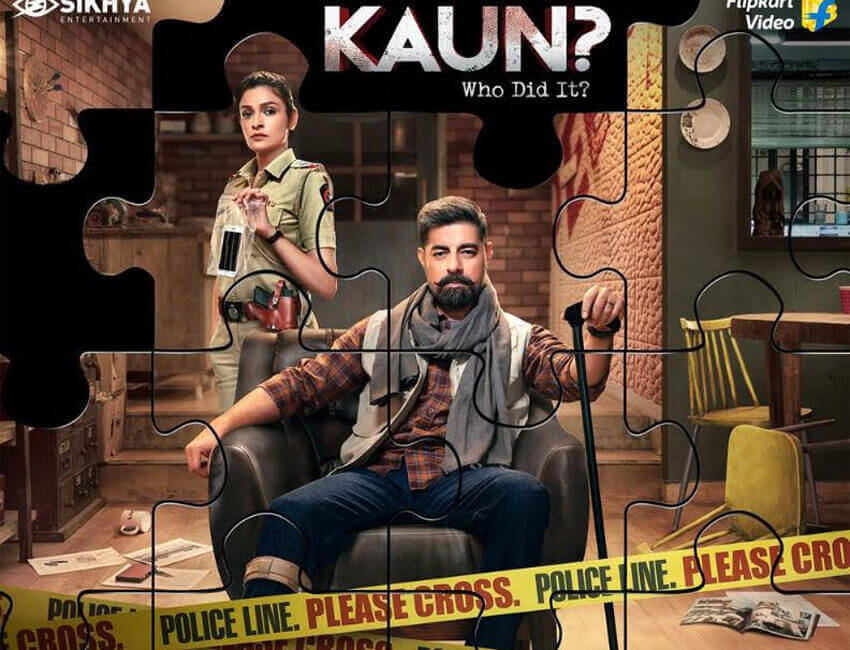 Guneet Monga's Sikhya Entertainment & Flipkart Video collaborate once again after their last successful outing "Zindagi inShort"
Who doesn't love a good murder mystery? The gruesome killing, the intense interrogations, and even the drama in the detective's backstory – it's almost addictive. But what we love most is when a crime drama is so immersive, we find ourselves guessing who the killer is, even before the detectives. So, what if you actually had a chance to solve the mystery and catch the culprit before the grand reveal? Even better, what if you could win prizes for guessing correctly? Well, here's your chance to don the detective's hat with Flipkart Video's upcoming show – 'Kaun? Who did it?', created in collaboration with Guneet Monga's production house, Sikhya Entertainment. The showrunner for the series is Umesh Bist, Director of the upcoming movie "Pagglait" and is written by veteran TV writer Sunjoy Shekhar.
Also Read:- Flipkart Video's Prize Wali Paathshala will take you back in time!
The first look of this interactive crime fiction series was unveiled today with an intriguing poster featuring television star Sushant Singh who is known for his versatile performances, accompanied by film and theatre actress Samvedna Suwalka. The poster reveals a somber Sushant oozing with mystery along with a gorgeous but gritty assistant police inspector, Samvedna, as they solve complicated crime mysteries. Adding a twist to the traditional police tape, the poster invites the audience to actually cross over and become a part of the investigation. Launching on 9th January, each episode will give the viewers a chance to solve the missing pieces of the puzzle, before the protagonists reveal the killer.
Intricate cases, the thrill of a procedural crime drama and elements of engagement, make 'Kaun? Who did it?' a series that should definitely be on your watchlist.
Check out the first look here
View this post on Instagram
Stay tuned for more details!
Also Watch:- Ritesh And Jenelia Announcing To Donate Their Organs