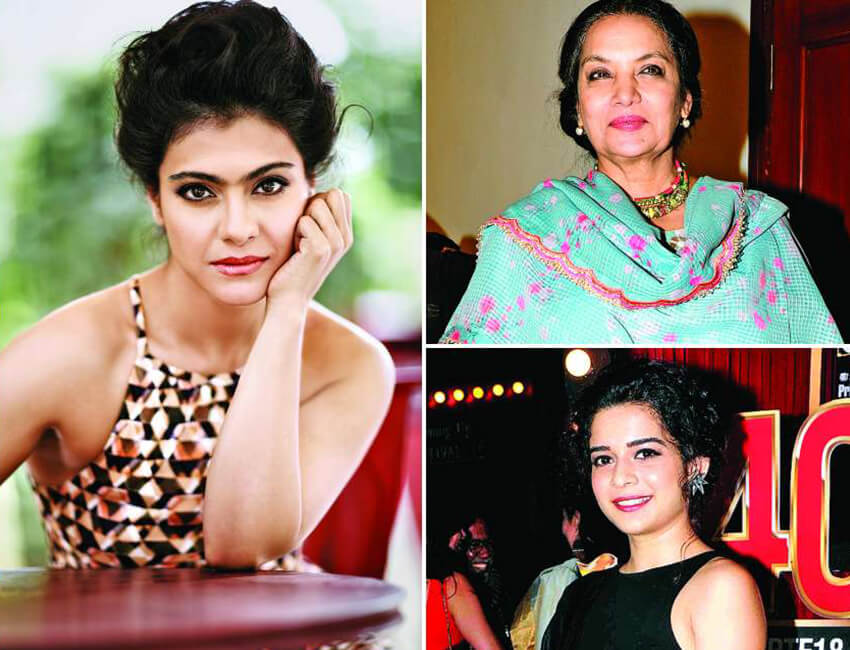 The film is slated to release January 15, 2021
Netflix today released a sneak peek and announced the release date of its upcoming film, Tribhanga: Tedhi Medhi Crazy. Directed by Renuka Sahane, Tribhanga is an Odissi dance pose that is asymmetrical, yet mesmerising, much like the lives of the three female characters of the film – Nayantara Apte, Anuradha Apte and Masha played by Tanvi Azmi, Kajol and Mithila Palkar, respectively.
Also Watch:- Are you excited for this?😍
Director and Writer Renuka Shahane took to social media to announce the same: Dear Kajol, Tanvi, Mithila. Or should I say, dear Anu, Nayan, Masha? These characters which were only mine for 6 years during which I mothered, nurtured, shaped, sometimes disciplined, sometimes pampered them, then became yours. You made them your own. Gave them your flesh & blood, vulnerability, and strength, tears, and laughter, making them much more than I had imagined. Tribhanga, Tedhi, Medhi, Crazy, the story of Anu, Nayan Masha, will be seen from the 15th of January 2021 on Netflix. Here's a sneak peek. 2021 has truly begun well. A big thank you to you Kajol, Tanvi Azmi and Mithila Palkar, the heart, core, and soul of Tribhanga.
Tribhanga: Tedhi Medhi Crazy releases on Netflix on 15th January 2021
Also Read:- Maidaan Preview
Produced by
Ajay Devgn
Siddharth P Malhotra
Sapna Malhotra
Deepak Dhar
Rishi Negi
Parag Desai
Co-Producer
Kumar Mangat Pathak
Creative Producer
Siddharth P Malhotra
Also Watch:- Tribhanga | Teaser | Kajol, Mithila Palkar, Kunaal Roy Kapur | Netflix India