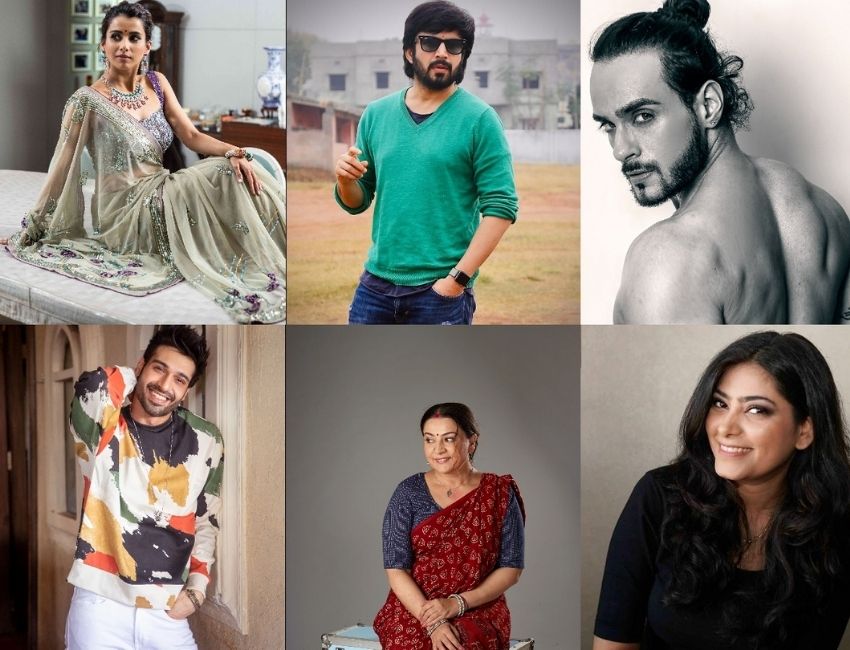 In the backdrop of a new strain of the coronavirus emerging in the United Kingdom, the Maharashtra government on Monday decided to impose a night curfew in all the municipal areas of the state starting Tuesday night. The curfew will be in place from 11 pm to 6 am and will remain in force till January 5. Due to this there will no late night parties during 31st night. Actors give their take on the same.
Vijayendra Kumeria: The decision has been taken to avoid large gatherings. Last time there was an increase in the numbers of active case when people were out, mingling and celebrating Diwali. So this decision has been taken to avoid such increase in the cases and it is the right thing to do. Of course, I will miss the 31st December celebrations but I think we can do without them this year and instead enjoy the New Year's eve at home.
Rajshri Rani-I feel that I won't miss partying because, at this point of time, I don't think partying is important. The most important thing is our health. I feel that instead of keeping a curfew at night, it would have been better if they would have done something during day time to evening time. Yes, we will miss getting together for New Years, but that's okay, you can celebrate New Year at your homes, with your family. I think that is better than what we do every day.
Also Read : 'One Thousand Girls' auditioned for the lead role of Ahilyabai Holkar in Punyashlok Ahilyabai
Also watch : Cast of Naagin 5 wishes everyone, a very Happy New Year 2021❤️
Sucheeta Trivedi: My take on this is to follow whatever the government has proposed, all the rules and regulations for New Year. It will be very low key affair for every person in the world this time so just be with your close people and just celebrate. The elebration this year doesn't have to be huge, it just can be with close friends and family. The idea is to be happy. All of us are facing a very extraordinary situation this year and everything has taken a back seat. This year if we don't celebrate New Year in grand way and nothing is going to affect us. Just pray that the coming year should be healthy, prosperous for every human being and living being on this planet.
Ajay Chaudhary: It is a very nice move from the government of Maharashtra because the New Year is here and people will plan to party. They will forget about social distancing. This curfew is the right move from the government. People won't be able to party and will follow all the norms. I generally don't party at 31st night, I am with my family so it is good for me.
Angad Hasija: It's New Year party time and that is why I knew that such a the curfew was going to happen. I feel that it is important also because it will keep things under control. I am party person but I think this will be safe for all of us.
Pranitaa Pandit: The second strain is already seen in different parts of the world and there are lot of changes that are again going to come in. The night curfew has introduced my take on this is and I just hope that this is the last one. In the sense that, we should not have to go through Corona in 202, it should all end. I think it's absolutely the right step that the government has taken because it is better to take prompt action before it's too late. It is important to make sure that the fights coming into our country should be monitored and we take full precautions. This entire year we have not celebrated any festival outside and New Year will be the same.
Also Watch : Karanvir Bohra Tries To Make His Newborn Daughter Smile While Feeding Her | Karanvir Bohra | Baby