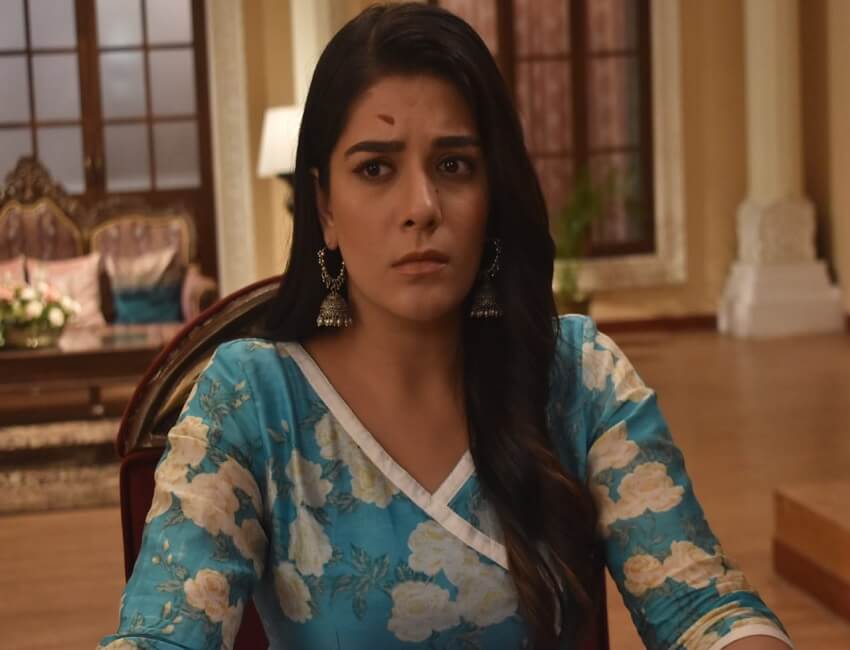 Krishna in "Mann Ki Awaaz Pratigya 2" has mistaken Pratigya's presence in his life. In the flashback, he saw that when the accident happened Pratigya was with him, and he feels that he has been in an extramarital affair with her for a long time. Pratigya's plan failed miserably, and she is heartbroken.
She goes to the Thakurs home but Meera, Komal and Amma Ji ask her to leave before Krishna changes his mind. And as luck would have it, Krishna did change his mind. He asked everyone to let Pratigya stay. He later tells her that it's because she lost one and a half years of her life because of him and this is his way of paying her back.
ALSO READ: Anupamaa team visits 'Mann Ki Awaaz Pratigya 2' sets, wishes them good luck
In the upcoming episode, we will see that Krishna calls Pratigya the other woman, and she slaps him for this. How will this end? To know what happens next, keep watching "Mann Ki Awaaz Pratigya 2".
"Mann Ki Awaaz Pratigya 2" features Arhaan Behll, Pooja Gor, Tina Phillip, Anupam Shyam, Sachal Tyagi, Parvati Sehgal, Asmita Sharma and Aalika Sheikh. The show, which is being led by Pearl Grey as the showrunner, creative producer and writer, and produced under Rajan Shahi's banner Director's Kut Productions, airs on Star Bharat from Monday to Friday at 8:30 p.m.
WATCH: Dekhiye Kaise Hota hai Anupama ka shootings |BTS from Anupama|