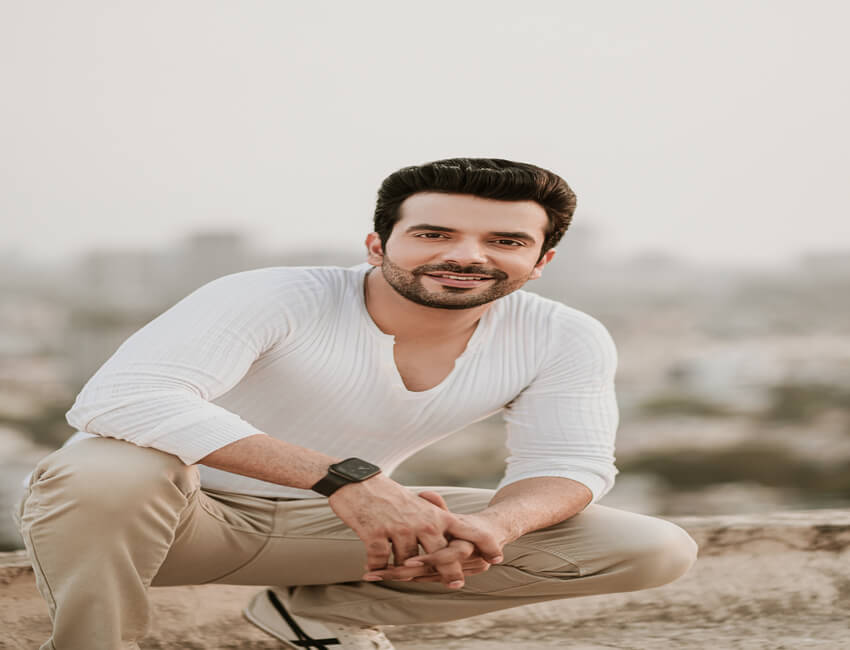 Actor Manit Joura is back in the popular show Kundali Bhagya and he is extremely happy about his return and shares his excitement with us. "It's always lovely to be back. It's like home for me and it's like a homecoming. Actually I never went away from it. I was shooting a little less and juggling between two shows. Prem Bandhan needed my attention more as I was playing the protagonist.  Prem Bandhan was a very demanding show due to the characters and many other things. I am very close to Rishabh Luthra. I am very thankful that the Kundaliteam welcomed me very warmly and accepted me. They were looking forward to it all this while and we were in touch and used to talk every now and then. I am glad that over the course of time I've had some fantastic people whom I've made friends with for the rest of my life. I am very happy to cherish such friendships. Be it Shraddha Arya, Dheeraj Dhoopar, Anjum Fakih, Ruhi  Chaturvedi everybody. I really missed it. I am really looking forward to the same love that I left some time ago."
Manit also shares how much he cherishes his working experience with Ekta Kapoor," For this show, I have received applause and awards at the same time. An actor works for these things. An actor works for such memories. It's such a good combination where you are having a good time while shooting for a show and at the same time people are loving the show and you are delivering good performances, you are receiving love, awards, everything."
Manit also shares an incident related to his love for Rishabh Luthra.   "Actors are supposed to sign the call sheet so whenever I used to sign the call sheet for Prem Bandhan I used to sign as Rishabh Luthra and not as Harsh and then the guy who used to sit across the table used to say "Sir Rishabh nahi Harsh". So that's how he used to correct it. Many times I made the same mistake because I couldn't get off the character. The amount of love that I have received from the audience is unforgettable." Regarding the track, Rishabh is back from London, and the family is very happy to see him back.
So what are the similarities between Rishabh Luthra and Manit Joura? " I think Rishabh Luthra and myself have a lot of things in common. We are pretty much identical to each other apart from the swanky home that he has. I have a loving and supportive family. I am glad that I am well cultured and respect women. A sense of humour, ability to take care of the family and siblings. These are some similarities which I have noticed."
Manit Joura completes four years in Kundali Bhagya and we are sure the show will run for many years as Ekta Kapoor surely knows the pulse of the audience.
WATCH: Behind The Scenes From #hamariwaligoodnews | Srishti Jain | Paras Kalnawat | Juhi Parmar | Zee tv