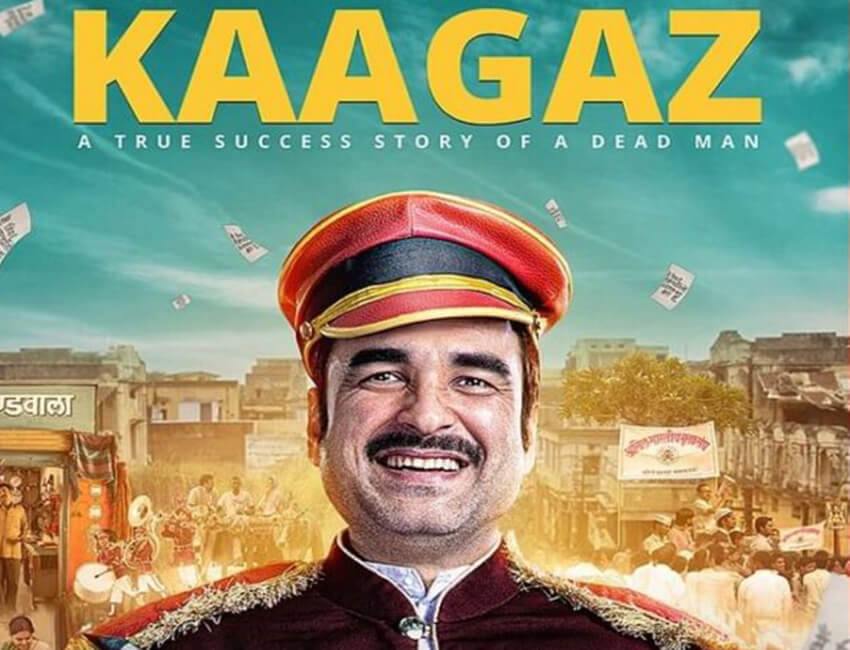 Directed By:- Satish Kaushik
Produced By:- Salman Khan, Nishant Kaushik, Vikas Malu
Also Watch:- Kaagaz starring Pankaj Tripathi premiers 7th January 2021 only on Zee 5!
Cast:- Pankaj Tripathi, Monal Gajjar, Amar Upadhyay, Tina Ahuja, Lankesh Bhardwaj
Genre:- Biographical Drama
Streaming Date:- 7 January 2021 on Zee5
Also Read:- Pankaj Tripathi is elated as Shakeela biopic trailer wows the audiences

Synopsis
Kaagaz is an upcoming Indian biographical drama film written and directed by Satish Kaushik and produced by Salman Khan and Nishant Kaushik under the banner of Salman Khan Films and The Satish Kaushik Entertainment Production. The film stars Pankaj Tripathi and Monal Gajjar with Amar Upadhyay who plays the main antagonist. The plot of the film is based on life and struggle of Lal Bihari, a farmer from a small village in Azamgarh, Uttar Pradesh, India, who was declared dead on official papers.
Film production was nearly complete before being put on hold by the COVID-19 pandemic. It is scheduled to premiere on 7 January 2021 on ZEE5 and will be available for streaming.
Don't Miss:- Kaagaz | Official Trailer | Pankaj T | Satish K | A ZEE5 Original Film | Premieres 7th Jan on ZEE5