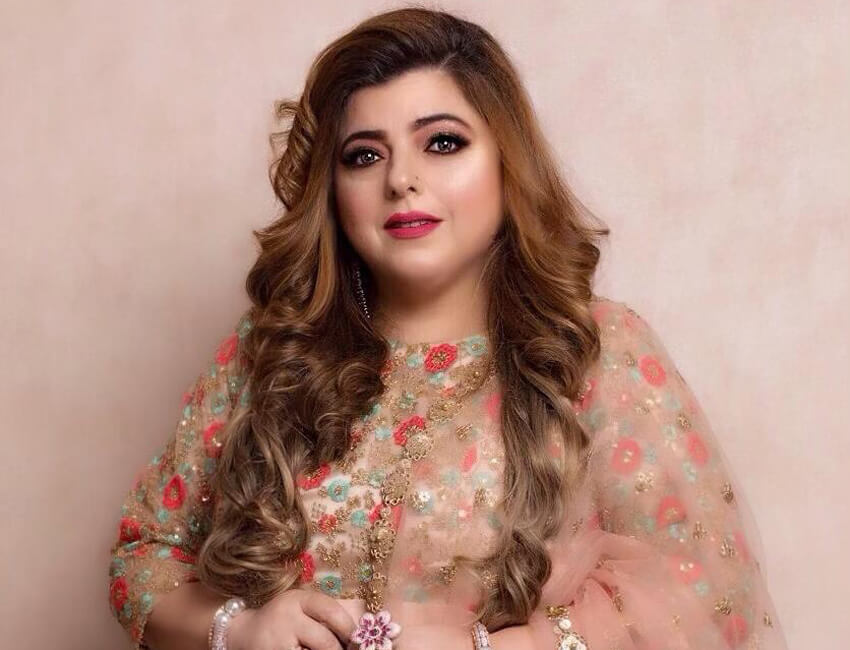 She has been in the industry for over two decades now, and though she has a part of some popular films and TV shows, Delnaaz Irani feels it's time people offered her roles other than comedy. The actress will soon be seen in "Choti Sarrdaarni" and she looks at it as an opportunity to change the outlook of the industry folks who have typecast her in the comedy genre.
Though she admits that she excels in comedy and has made a name for herself in the genre, as an actor she wants to do a variety of roles not just in theatres but also on-camera.
The "Dil Ne Jise Apna Kaha" actress said, "I have done a lot of comedy in TV and films and I am very proud of the fact that I have done wonderful roles obviously in comedy. Over the past two decades and more, be it theatre, TV, or films I have made a certain space for myself in the industry. There are few actors, especially a few female actors, who excel in comedy, and I can very proudly say that I am one of them. I have always said a good actor will always remain a good actor and the fact that I made a space for myself, I made a name for myself, and I have been around for so many years doing only comedy says a lot. But having said that I am not going to cry foul because I have earned big bucks doing comedy alone. Though people have not seen the other side of me on-camera, the theatre has given me ample chances to showcase my talent beyond comedy."
Also Read:- Rajan Shahi celebrates his birthday with Niyati Joshi on YRKKH sets
"People have put me in a space where 'Ohh thodi si moti hai, cute hai, she will give a relief factor to serial or film, let's cast Delnaaz'. But as an actor, I want to do a variety of roles and I wish people would change their attitude towards me as far as giving me roles in TV and films is concerned. I hope and pray they change their whole perception because maybe sometimes I feel hurt that because of the kind of personality that I am, the type of body type I am, the kind of unconventional looks that I have, maybe they never felt that I could fit into the Indian mother zone or the Indian look or the protagonist so they have always put me as somebody who can make people laugh efficiently and who can give a certain spice, a certain sweetness, a certain relief to the shows," she added.
Delnaaz was hugely appreciated for playing Preity Zinta's friend Sweetu in "Kal Ho Naa Ho". She says this was 17 years ago and now the actor in her craves to explore various roles and shades on-screen.
"I feel that if people change their perception and outlook then I think I will do wonders for myself as an actor. I did Sweetu when I was in the late '20s and early '30s and now in my late 40, to be precise, I cannot keep playing Sweetu, so I felt this within as an actor and as a person that everybody matures, everybody grows up, everybody has a different experience in life and your life experiences help you grow as an actor, so why not explore the different shades of an actor in me. I am very thankful that I am breaking this mould or image slowly and steadily like there was one show 'Ek Deewaana Tha' on Sony where I played a tantrik, there were grey shades." Well Delnaaz you are a fabulous actress and we want to see you back in a tv show or OTT soon.