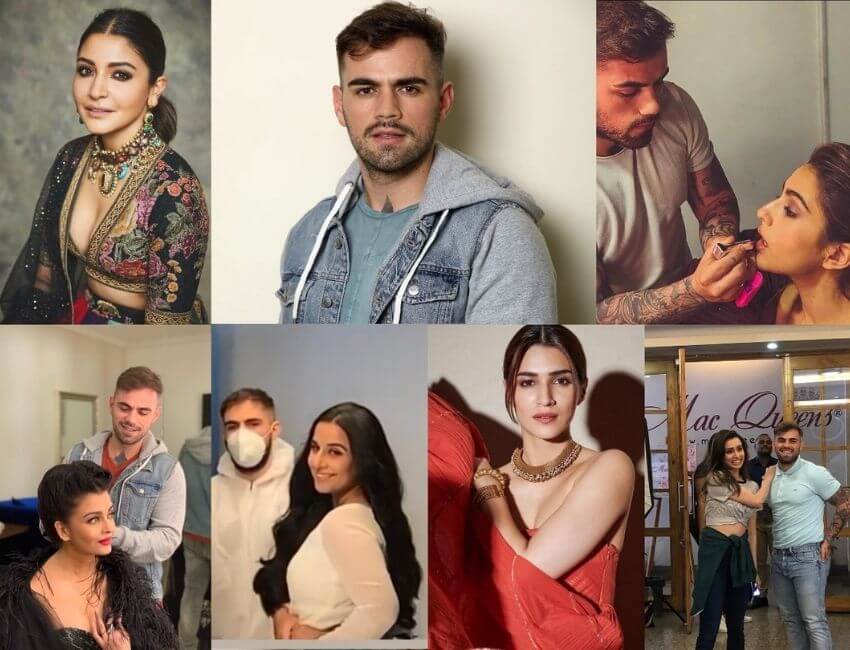 French hair and makeup stylist Florian Hurel is thrilled to be part of Bollywood and says that the journey here has been fulfilling. Talking about how he started out in the industry, he says, "To be honest, before being in India and starting work here, I didn't know much about Bollywood. I knew Aishwarya Rai Bachchan as the icon ambassador for L'oreal as I was working with the brand for the longest time. But so far, I've had an incredible ride. It's amazing to be part of the biggest cinema industry in the world. It's full of surprises and unexpected events."
Also Read : Tiger Shroff announces his second single, 'Casanova', releases the first look of the track
Also Watch : Ringing in the new year year with her golden charm, the ravishing Nora Fatehi is burning up the screen with her sexy pictures!
He has worked with the likes of Sara Ali Khan, Deepika Padukone and Priyanka Chopra and shares a great rapport with them. "I work with some of the finest and they all work around a team of good professionals. They are open to the team's guidance and follow our leads nine times out of ten. If in case we aren't agreeing, we always have second guidance ready with us," he says.
This pandemic has made it tough for actors to keep their makeup intact due to the masks. Florian prefers using face shields. "We got some new transparent face shield masks. Those are ideal to be used while being in makeup," he says.
Florian makes sure to keep himself updated with the latest trends in his field. "The best is to keep on researching, buying international magazines and seeing what others are doing. Get inspired and have your own signature," he says.
Meanwhile, with makeup, it's also important to take care of your skin. Florian says that one way to do this is to keep yourself and your skin hydrated. "A skin tip will be to keep drinking water and use a moisturiser," he says.
Also Watch : Kriti Sanon high intensity workout | Bachchan Pandey | Celebrity Workout