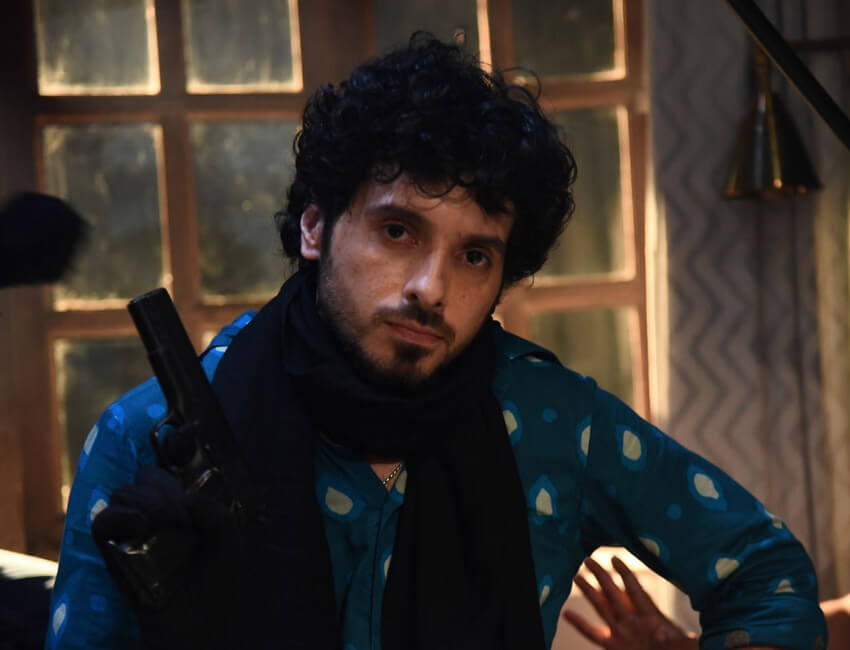 Riding high on the success of his latest crime thriller, 'Bicchoo Ka Khel' by ALTBalaji and ZEE5 Club, Divyenndu seems to be in a happy space receiving all the accolades coming his way for his spectacular performance as the lead protagonist Akhil Srivastava.
Since Divyenndu portrays the role of an aspiring pulp fiction writer in 'Bicchoo Ka Khel', the versatile actor was seen catching up with the famous and veteran author and pulp fiction writer, Ved Prakash Kamboj recently to discuss all that it takes to become a writer of that genre. The actor was taken by pleasant surprise when the author congratulated him for his performance in the show, praising him for his performance and also added that he has heard fantastic things about the show.
Also Watch:- Munna Bhaiya spotted at the airport ❤️
Both, the actor and the author had a whale of a time, interacting with each other, about the gripping genre of suspense and crime thrillers. Informing Ved Prakash Kamboj about his interest for writing and will to be a writer, Divyenndu, in his Akhil Shrivastav avatar, asked the author about his inspiration behind writing popular novels, points one should always remember before writing, and whether a writer needs a personal space to write, among various other interesting topics.
Having regaled avid readers with his popular novels including Railgaadi Ka Bhoot, Chandramahal Ka Khazana, Badmaasho Ki Basti, Cheetey Ki Aankh, Vijay Pakistani Kaid Mein and Anokha Kaidi among others, the senior author answered all the questions posed by Divyenndu in his inimitable style.
Also Read:- Redefining modern-day relationships in society, these five pathbreaking shows on ALTBalaji stand out from the rest in style
Set in Varanasi, which is the city of light and the Hindi heartland of Uttar Pradesh, the narrative of 'Bicchoo Ka Khel' revolves around Akhil (Divyenndu), a writer who is a fan of pulp fiction. In the show, we see Divyenndu as the mastermind of a dangerous game. Being a man on a mission who is ready to take on the world, we see Akhil strike down his enemies one at a time by stinging like a Bichhoo.
Also Watch:- Reel meets Real | Pulp Fiction Conversation | Akhil Shrivastava | Ved Parkash Kamboj | ALT Balaji