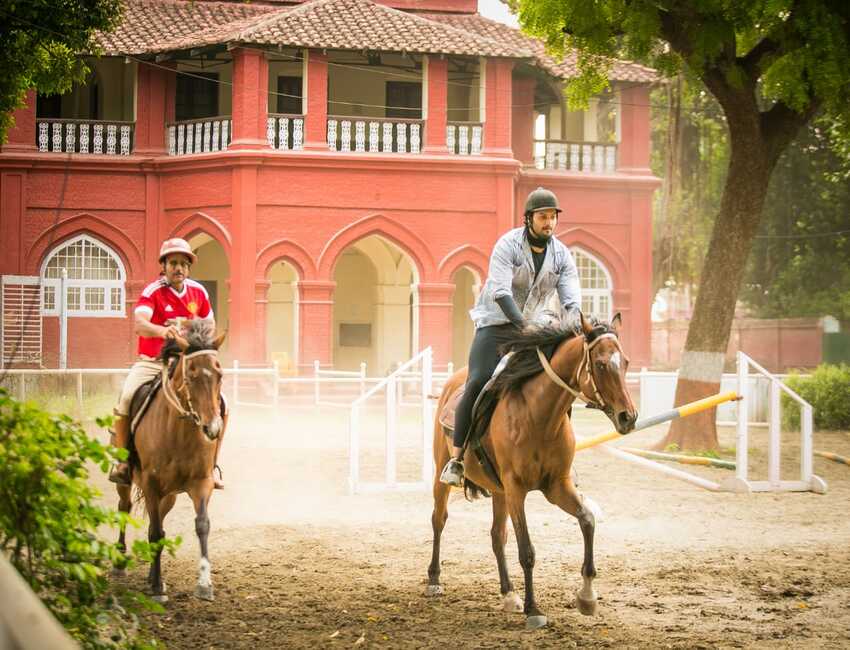 Actor Ali Fazal is someone who has a curiously active mind that's always looking to seek out interesting ideas and possibilities. Today, it's his passion that drove the actor to start learning horseback riding in Mumbai, a skill he's been very fond of right from childhood days. According to Ali, horse riding is a very liberating and powerful feeling and experience. In fact, the actor had learned how to ride a horse during his schooling days in Lucknow many years ago when he was just a growing-up child. Recently while visiting Lucknow, Ali chanced an opportunity owing to a family friend to reignite his passion and happened to do a little bit of horse riding at his alma mater, the La Martinere School in his hometown.
ALSO READ: Mirzapur 2 gives Ali Fazal's fee a drastic hike for his future projects
Now that he is back in Mumbai and at a time when shoots are presently halted due to the pandemic, Ali has been diligently taking two classes a week of horse riding lessons while strictly following all Covid-19 rules, protocols, and guidelines. The actor has ensured that all safety measures are in place, and those have been given the utmost importance during all times of the lessons.
ALSO SEE: Aamir Khan and Kareena Kapoor Khan eat food at a farmer's house
Ali tells us, "I have waited to ride horses for a long time. To get back up once fallen is something a rider will explain to you in full detail. Haha. I hope I can learn well and make some horse friends in my life. We are taking all covid protocols necessary to make sure I do it the right way."
WATCH:  Watch Jacqueline Fernandez Horse Riding | New Year | Bhoot Police | Saif ali khan | Yami Gautam