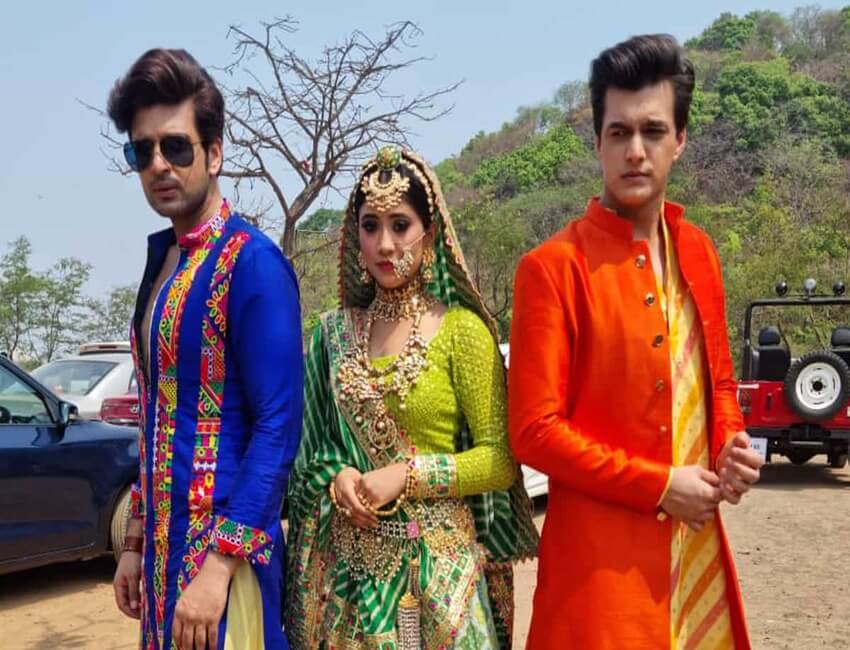 'Yeh Rishta Kya Kehlata Hai': Narendranath puts his evil plan in action
Things are finally on the right track for Sirat in "Yeh Rishta Kya Kehlata Hai". She asked for another chance from Ranveer's father and has prioritised Ranveer and his family over everything else. But Narendranath is not someone who will keep quiet, he doesn't like Sirat and wants to get back at her at any cost.
Also Watch : Shivangi Joshi fitness secret | Boxing | Yeh Rishta Kya Kehlata Hai | Naira | Kartik | Sirat
Siratecently, we saw that Kairav speaks to Sirat and tells her that he misses her a lot. When he gives the phone to Kartik, Sirat ignores him and asks Ranveer to talk to him. Kairav tells them that Sirat has changed a lot now. Also later, Manish asks Kartik to talk to Sirat about the boxing team otherwise he will have to handle things in his own way. Kartik calls Sirat but couldn't talk to her because of the disturbance in the house. And looks like Narendranth is planning to collect proofs against Sirat so that he can show that she is betraying Ranveer and is keeping a tab on her phone calls. He was upset that Kartik and Sirat did not indulgNaira e in a conversation.
Also read : Anupamaa': Nandini gets a LOL tattoo on Samar's birthday, Vanraj's gift upsets Kavya
Meanwhile, the Goenkas are gearing up for Manish and Swarna's wedding. While everyone is excited about it, Kairav is waiting for Sirat to come.
In the upcoming episode, we will see that Ranveer brings Sirat to the Goenkas villa and leaves her and Kartik surprised. What will Sirat do now? To know what happens next keep watching "Yeh Rishta Kya Kehlata Hai".
"Yeh Rishta Kya Kehlata Hai" is produced under Shahi's banner Director's Kut Productions and airs on Star Plus. It features Shivangi Joshi, Mohsin Khan, Swati Chitnis, Sachin Tyagi, Niyati Joshi, Harsha Kandeparkar, Ali Hassan, Shilpa Raizada, Niyati Joshi, and Karan Kundrra.
Also See : Check out Janhvi Kapoor's latest post! Check out Janhvi Kapoor's latest