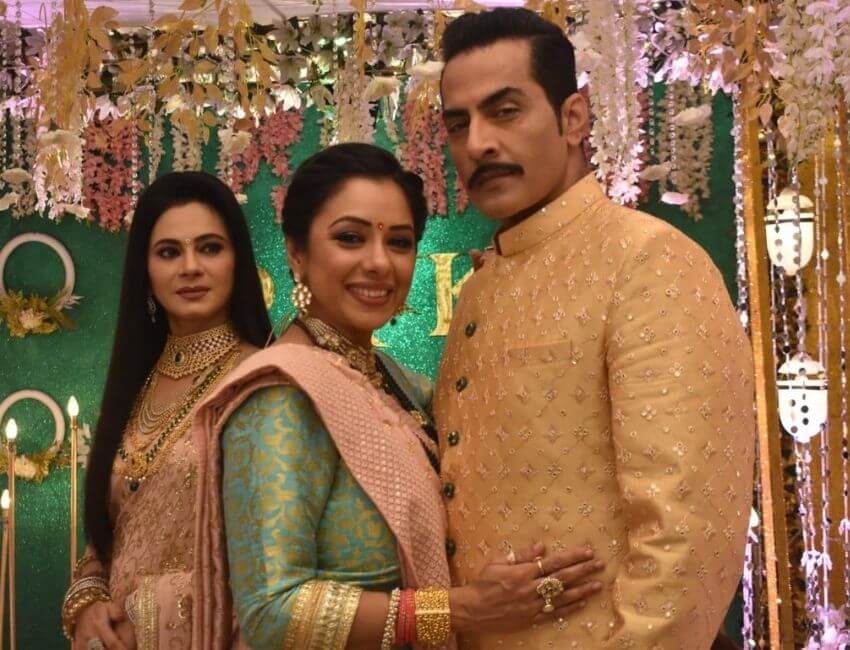 Vanraj and Anupamaa's relationship in Rajan Shahi's "Anupamaa" is a heart-wrenching one. Forget about love, Vanraj has never even acknowledged or appreciated Anupamaa for all that she does for the family, but since the day he left for Kavya's home, he has somewhere missed Anupamaa because he was totally dependent on her and she took care of all his needs even before he said it.
Vanraj is staying with his family for Paritosh and Kinjal's wedding and the usual taunting Vanraj had a one-on-one conversation with Anupamaa. Anupamaa was stitching Paritosh's pagdi, when Vanraj called her name, and she pricked her finger. Vanraj immediately asked if she is fine. Later when they were going through Paritosh's childhood pics, Vanraj told Anupamaa that though he was never there for the kids, Anupamaa has always been there and has never missed a moment of their life. But when Anupamaa replies that she is a mother and she will always do her he should not expect anything other than that from him. Vanraj also said that he only wanted Kavya and he is happy that he finally got her.
Watch Also:- Did you enjoyed #AnuRaaj's performance last night?😍
Read Also : Kartik Aaryan Shares A Glimpse From The Set Of Dhamaka And Leaves Us In Splits 
Later for the varmala, when Anupamaa said she will get Kinjal, Vanraj said he will bring Paritosh. While they were going, he even asked Anupamaa to let him know if she needs anything, and he also said that he is happy with the arrangements of the wedding and did not expect that it will be this good. Vanraj and Anupamaa were having a beautiful conversation when Kavya's video call interrupted them. She asked Vanraj if Anupamaa asked him for money, and he must have had a backache from sleeping on the sofa. She also asked him if she can come to the wedding, Vanraj got irritated because of this and said that he can't have the same conversation again and disconnected the call. Though everything seems to be going well, it won't be long before the family gets a surprise visitor. Kavya will crash the wedding, more so to humiliate Anupamaa, but it won't be ending well for her. The show is going to give you a lot more reasons to be hooked on it, so keep watching "Anupamaa". "Anupamaa" features Rupali Ganguly, Sudhanshu Pandey, Madalsa Sharma, Alpana Buch, Arvind Vaidya, Paras Kalnawat, Aashish Mehrotra, Muskan Bamne, Shekhar Shukla, Nidhi Shah, Anagha Bhosale, and Tassnim Sheikh. Produced by Rajan Shahi and his mother Deepa Shahi under their banner Shahi Productions Pvt Ltd, the show airs on Star Plus.
Watch Also : Anupama | Kavya Ki Badtameezi Ka Jawaab