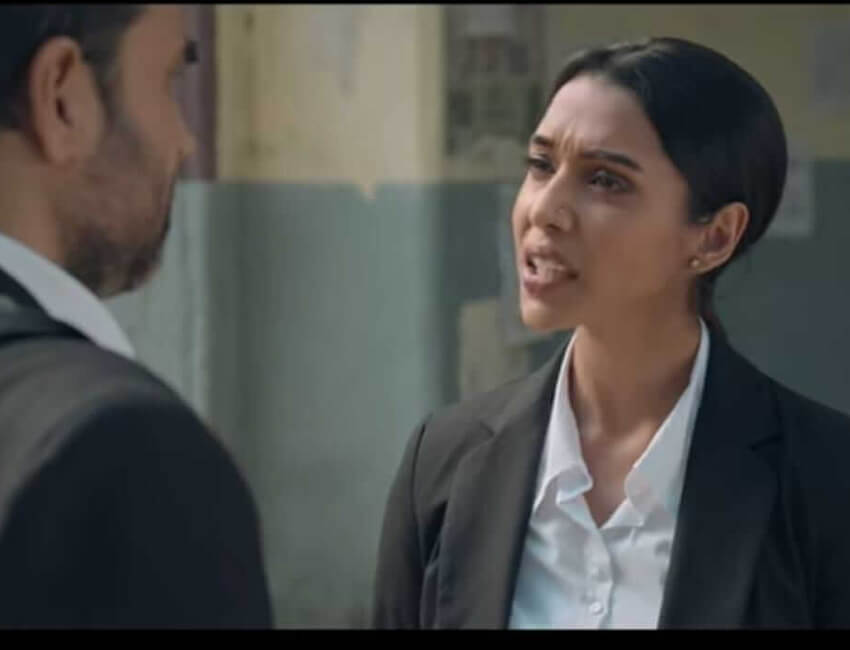 Anupria Goenka's career at this point is a breeding ground of super gripping projects and one of these is soon to hit the digital scene. Ending the year on a thrilling note, Goenka is going to be seen reprising her role as Nikhat Hussain (a lawyer) in Criminal Justice, Season 2 and its trailer dropped recently.
One of India's most loved crime-thrillers is returning with Anupria's character evolving into an advocate, who's sure of her footing. The versatile actor remarks that she feels amazing about her role making it to Season 2 and that it gave her the opportunity to revisit a character she cherishes. Told from a woman's perspective, the upcoming season chronicles a murder allegation against an eminent lawyer's wife. An open-and-shut case on its surface, there's more to crime than meets eye and the defence (mounted by advocates Madhav Mishra and Nikhat Hussain played by Pankaj Tripathi and Anupria Goenka) is tasked with proving the innocence of an indefensible suspect.
Also Read:- Kirti Kulhari is all set to own the end of 2020! Catch glimpses of her performance in the trailer of #CriminalJustice #BehindClosedDoors #TrailerOutNow! Streaming on December 24!
Anupria says, "I remember after the success of Criminal Justice, people hounded me with the question – 'When is Season 2 coming?' So here we are, waiting to present to you a side of the world of law and crime you've never experienced before. In the first season, I was an assistant to the lawyer and in this season, I have sort of found my feet in the profession. Getting back to being Nikhat felt like coming home. Everything that I had done to prep for the role just came back to me. I'm stoked about its streaming."
Also Read:- Owning the end of 2020, Kirti Kulhari stars in Criminal Justice: Behind Closed Doors
Based on Criminal Justice by Peter Moffat, adapted for India by Shridhar Raghavan, Season 1 revolved around a man's one-night stand turning into a nightmare when he woke up the next day covered in blood. He doesn't remember anything from the previous night and all evidence is against him. After the show gained popularity, it was announced that the series has been renewed for the second season in February 2020 and its trailer dropped recently.
Also Watch:- Hotstar Specials I Criminal Justice Behind Closed Doors I Pankaj Tripathi I Kirti Kulhari