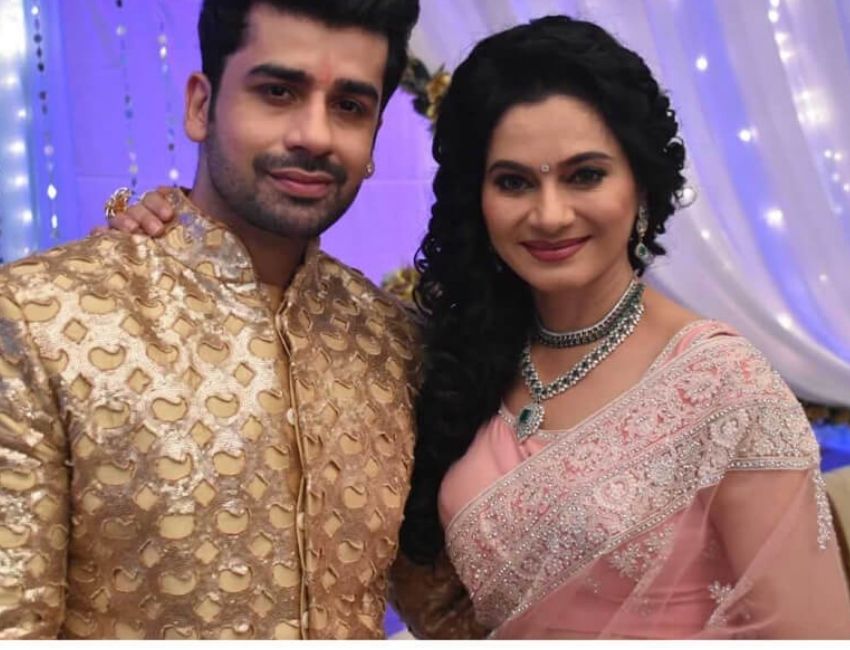 Rajan Shahi's "Anupamaa" is keeping the audience hooked with it's beautiful storyline. Recently we saw that Vanraj's job is in trouble, while Anupamaa gets her old job back. And though good things have started to begin for Anupamaa, Rakhi has some evil plans of her own to make her life miserable.
Rakhi has been adamant that she wants a big fat wedding for Kinjal and Paritosh and said that she will take care of the expenses. Well, the Shahs may not be as wealthy as her, but for them their self-respect is above anything and they want to spend equally in the wedding. However, they don't want a lot of pomp and show at the wedding and want it to be a simple one.
Read Also : Shivin Narang, Erica Fernandes win Best Actor and Actress at International Iconic Awards
And looks like Kinjal too wants a simple wedding as she overheard Anupamaa talking about their financial issues. Well, this won't go down well with Rakhi and now she will try to get Paritosh on her side. In the recap, we can see that she has released an article in the newspaper which says their son-in-law, Paritosh, will join them in their business.
While Anupamaa and Vanraj both are worried about this new development, Paritosh feels that they think of him as competent enough. What will Anupamaa do now? Will she be able to stop Paritosh? And will Rakhi succeed in her plans? To know what happens next keep watching "Anupamaa".
Produced by Rajan Shahi and his mother Deepa Shahi under their banner Shahi Productions PVT LTD, "Anupamaa" airs on Star Plus. It features Rupali Ganguly, Sudhanshu Pandey, Madalsa Sharma, Alpana Buch, Paras Kalnawat, Aashish Mehrotra, Muskan Bamne, Arvind Vaidya, Shekhar Shukla, Tassnim Sheikh, Nidhi Shah, Anagha Bhosale and Rushad Rana.
Watch Also : Star Parivaar Welcomes 2021| Anupama & Vanraj | 27th December, Raat 8 baje
See Also :Anupamaa star cast shot this fun video on the sets