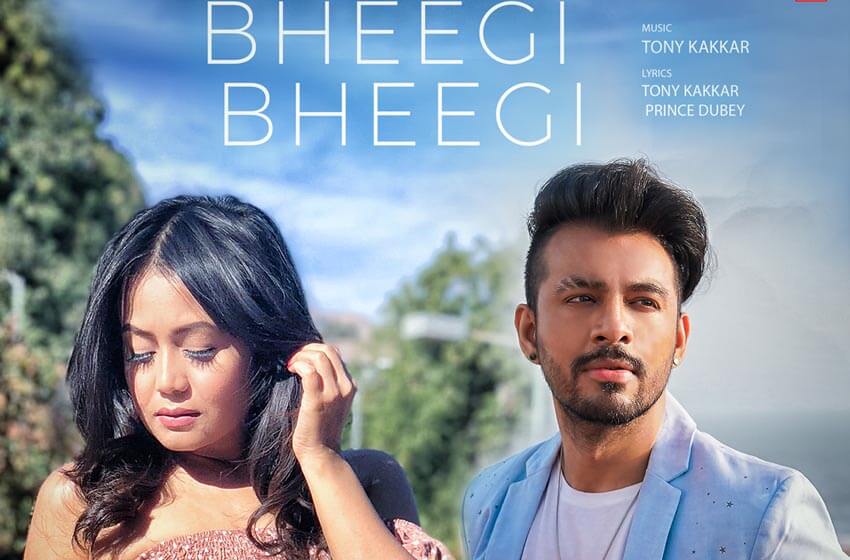 The terrific brother-sister duo is back. This time with a romantic, rain song after the gigantic success of 'Oh Humsafar' that had gathered over 800+ million views across YouTube.
Yes, we are talking about Neha Kakkar and Tony Kakkar who are all set to astound you with Bhushan Kumar's 'Bheegi Bheegi', which promises to be another chartbuster from the hit machine siblings.
Neha Kakkar and Tony Kakkar have delivered some of their biggest hits under the T-Series umbrella including Coca Cola, which received over 512.5 million views and Dheeme Dheeme, which crossed 89.2 million views across YouTube.
'Bheegi Bheegi' is a love ballad, composed by the multi-talented Tony Kakkar. The composer has also penned the catchy lyrics along with Prince Dubey for this soulful melody.
Making 'Bheegi Bheegi' was an exciting challenge for Tony, who coordinated with his flautist Naveen, music arranger Aditya Dev and co-writer Prince Dubey over a series of video calls and messages. Says composer-singer Tony Kakkar, "Thankfully, I have a home studio so it was not a big problem but it's definitely not the same as working under normal circumstances."
Also Read :- *Get Ready for O Saki Saki*
About the enchanting melody he adds, "Bheegi Bheegi is a romantic, rain song which you will enjoy listening to when you are stuck in your car or when you are on the beach or on the roof or balcony of your house. It's a song that will mesmerize your soul. I am doing a rain song after some time. It's my favourite also because the first duet which Neha and I sang — Sawan Aaya Hai — clicked big time and it was a rain song for which I have worked with my sister again. So it was lovely to work with her on this duet after Coca Cola and Dheeme Dheeme. The songs I have done with Neha have been commercially very successful and I am hopeful this one will also work." Interestingly, both Dheeme Dheeme and Coca Cola (from the album Luka Chuppi) figure in the list of top 10 songs compiled by the annual IFPI Global Music Report 2019.
Says Neha Kakkar, one of the most successful singers in the music industry, and the newly minted second most-viewed female artist in the world on YouTube, "Tony and I love jamming and working on songs together as the music just runs through our veins. This was an interesting experience as both of us were working under the lockdown situation for the first time. It was challenging. Whenever Tony discusses a song with me, I immediately agree without even listening to it because I know it will be a masterpiece. 'Bheegi Bheegi' is another special song for us and we are happy to bring to the audiences this ballad which talks about the intensity of love in the rains."
Adds T-Series head honcho, Bhushan Kumar, "It's always a pleasure working with Neha Kakkar and Tony Kakkar. They represent the Gen-X pop culture and well understand music that's relevant to the current generation. 'Bheegi Bheegi' isone such love song that speaks to the youth in a relatable manner."
Bhushan Kumar's T-Series presents 'Bheegi Bheegi'. Sung by Neha Kakkar and Tony Kakkar, the song has been written by Tony Kakkar and Prince Dubey and composed by Tony Kakkar. 'Bheegi Bheegi' is out now on the T-Series' YouTube channel.