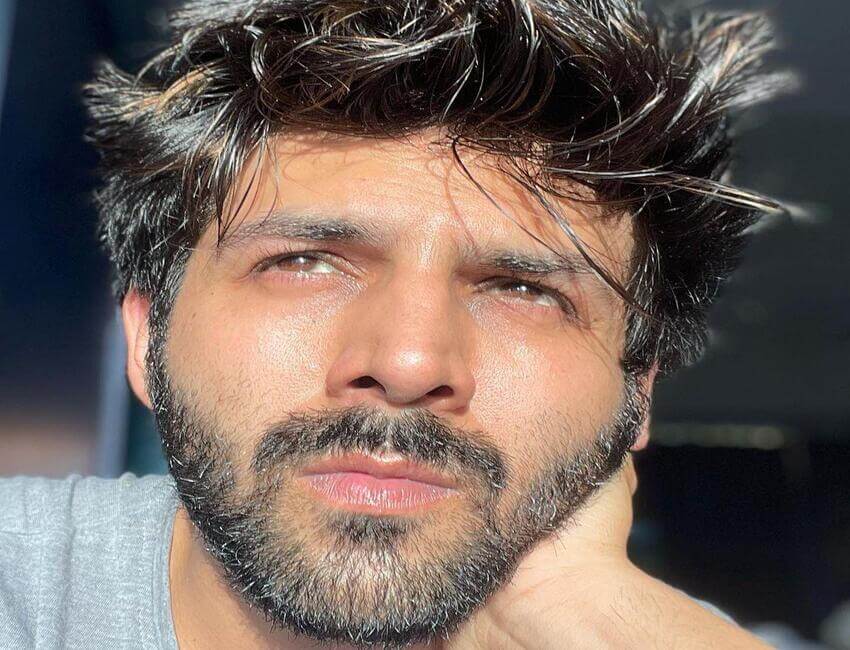 Treating the gram with his casual yet smoldering selfie, the heartthrob of the nation, Kartik Aaryan took to his social media offering a glimpse of his Watermelon Sugar High. The social media king, known for his witty and quirky captions, kept it simple posting a selfie saying, "Watermelon sugar high 🍉".
ALSO READ: Kartik Aaryan welcomes Tabu back on the sets of Bhool Bhulaiyaa 2 with a quirky post
Kartik Aaryan's casual and interactive posts, never fail to impress the internet, garnering comments not just from his fans but also other celebrities. As the actor posted his selfie, the post instantly witnessed Mrunal Thakur's comment who claims it was her upcoming post saying, "That was my soon caption to be 🙄". Kartik was soon to respond saying, "Now you can use it 😂".Proving a testimony of his unfathomable fan base through the phenomenal numbers of followers on social media, Kartik Aaryan is one of the most loved and popular stars of the generation, carving a place for himself amongst the most bankable celebrities of the industry.
ALSO SEE: Kartik Aaryan looks Dapper In A White Hoodie | Kartik Aaryan |
Currently gearing up for the release of his upcoming next 'Dhamaka' that marks his first thriller, Kartik Aaryan also forays into diverse genres with his long list of future projects. Venturing into horror-comedy with Bhool Bhulaiyaa 2, Kartik Aaryan explores the different avenues of versatility by stepping into the recently announced 'Satyanarayan ki Katha', which marks his first grand musical love story.
WATCH: What habit of Kriti Sanon irritates Kartik Aaryan | Kartik Aaryan | Kriti Sanon |