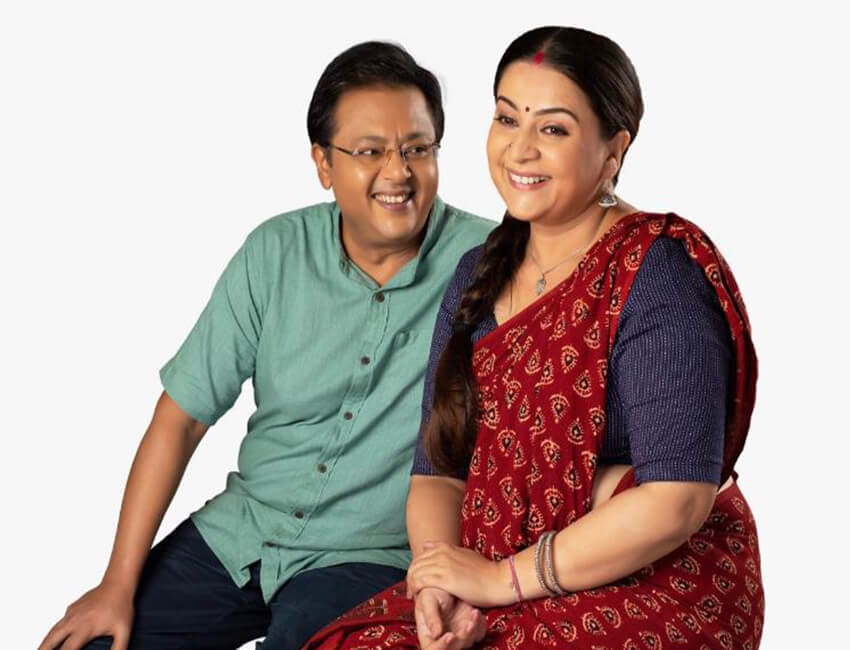 In today's day and age, it's a rare sight to find true love. Relationships are becoming more and more volataile with each passing day. Being with one person for an entire lifetime has now become an old-school thing.
But not everyone's same and not every story is the same. As exceptions are always there, Sony Entertainment Television's much admired show 'Indiawaali Maa' current track reminds us what true love really means. The show has popular TV actors Nitesh Pandey and Suchita Trivedi essaying the role of Hasmukh and Kaku, two old souls who love each other immensely and share a sacred special bond. Recently on the show, there was a flashback episode that showcased how Hasmukh and Kaku's love story originated in a heart-warming sequence of events. And now all these years later, their love has stood the test of time. The show, also, has actor Akshay Mhatre playing the role of their son -'Rohan'. Apparently, Kaku and Hasmukh's beautiful equation on the show reminds Akshay of the iconic duo of Amitabh and Hema in the bollywood's classic film 'Baghban'.
Also Watch:- Shivin Narang and his love for guitar😍
Sharing his thoughts on the same, Akshay said, "Kaku and Hasmukh's story, much like, the film Baghban, reminds us of how 'Love is enough'. With just having our better halves by our side, we can survive the hardest battle of our lives. How Raj longed for his Pooja in the film Baghan when they were apart, Hasmukh longed for Kaku when she moved to Bangalore for her son- Rohan. And it goes without saying, that a love like this is longed by us all. Stories like Hasmukh and Kaku's are just enough to reinforce our faith in 'True Love'".
Also Read:- Crime Patrol Satark to initiate a new chapter –Women Against Crime; Divyanka Tripathi Dahiya roped in to champion the cause!
The forthcoming track of the show will showcase how, in an interesting and unexpected series of events, Hasmukh and Kaku's solid camaraderie will work towards bringing Rohan and Cheenu together.
Watch Indiawaali Maa, Mon to Fri at 8:30 PM only on Sony Entertainment Television.
Also Watch:- Hina Khan exposes Bollywood Designers