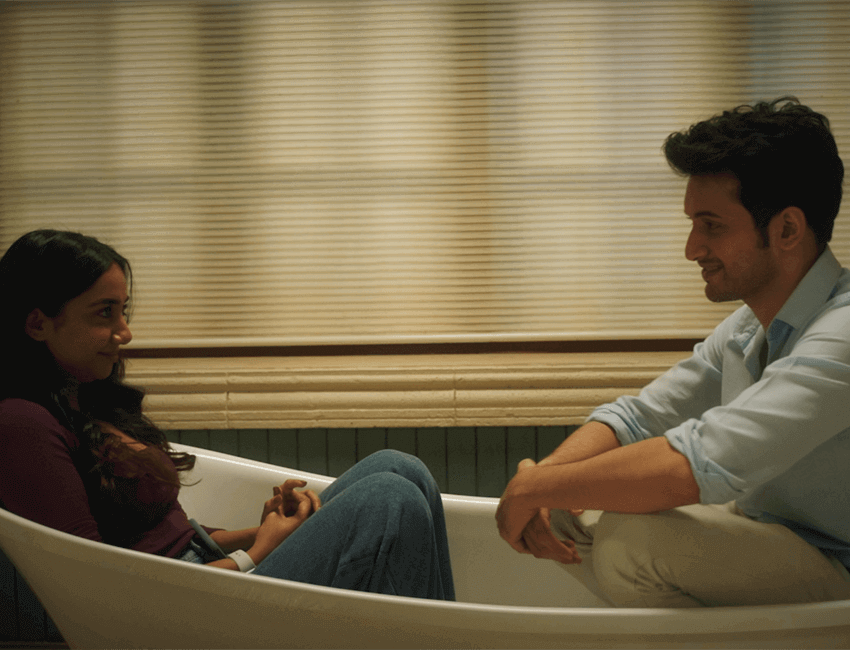 Listening to romantic songs on your journey of finding true love is an experience you don't want to miss. Prateek's latest love ballad for Netflix's upcoming series 'Mismatched' is what will get you through the day… and night. Kahaan Ho Tum encapsulates the feeling of love and courage in a soulful tune.
Curated by Netflix, written and sung by Prateek Kuhad, the song stars Rishi aka Rohit Saraf and Dimple aka Prajakta Koli, the lead pair of 'Mismatched'. Kahaan Ho Tum, will take you back to your college days, to that fresher party when you were looking for THE one.
The music video captures the simple little moments when you're realising that you're losing your heart to someone and it feels so good. The sneaky looks, the knowing smiles, the lightest touch… this one will remind you of the time you first fell in love.
Talking about the song, Prateek Kuhad said, "I remember when Akarsh came to me with the script of Mismatched. After a long phone call about the characters and the story arc I immediately had the line "Kahaan Ho Tum" pop into my head. I built on the song from there. A very simple and literal idea for a song, that portrays the character of Rishi, who is dead set on finding and falling in love with his one true (or so he thinks) soulmate Dimple."
Also Read:- AME, SET, match with this year's Diwali dhamaka – LUDO
Talking about the song and music video, Rohit Saraf said, "Kahaan Ho Tum is the kind of song that gives me butterflies in my tummy every time I listen to it. The song has been written from Rishi's perspective and speaks about his search for true love.I've been a fan of Prateek's music since he first broke out, so I was really excited to know that he would be singing my track! Shooting this song was beautiful because I deeply felt every lyric. I have always wanted to be a part of something that is composed by Prateek Kuhad and this one's going to be my song for life."
Also Watch:- Rannvijay Sinha having a fun time with his daughter
Prajakta Koli added, "Firstly, I think Prateek is an emotion himself. His songs hit you right in the feels and connects on a deep level. I've been listening to Kaahan Ho tum on loop and I'm so glad I could be a part of this love-filled experience."
Mismatched is a young-adult romance series based on Sandhya Menon's bestselling book 'When Dimple Met Rishi'. It releases exclusively on Netflix on November 20, 2020
Watch Now:- Prateek Kuhad – Kahaan Ho Tum (Official Music Video) | Prajakta Koli & Rohit Saraf | Mismatched