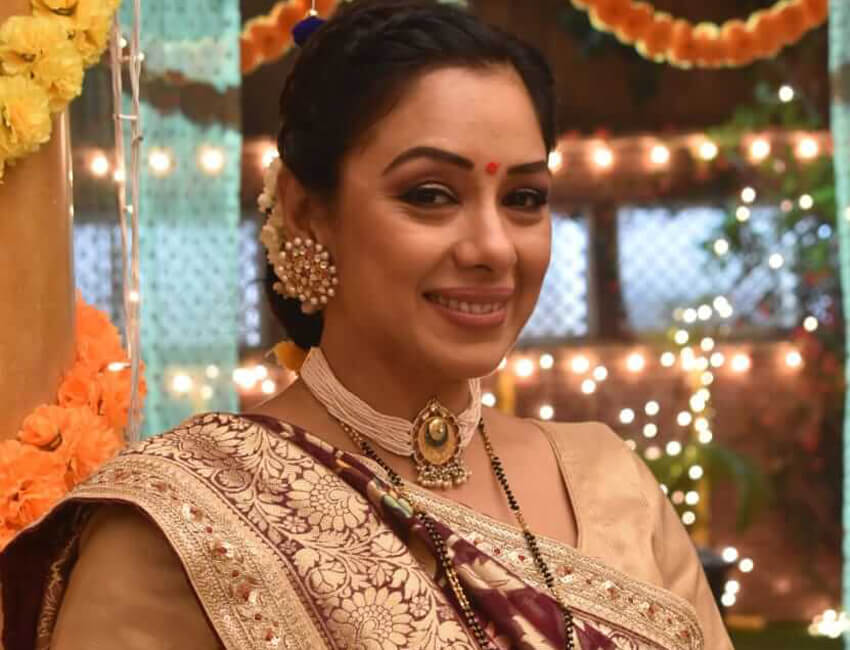 After a very long time, things are looking good for Anupamaa. After the shock that Rakhi gave her, she was a little upset about how things will be going forward. Even Vanraj did not miss out on the opportunity of insulting and taunting her.
Also Watch:- Anupamaa star cast shot this fun video on the sets 😍❤️
Rakhi had just put up an act to convince Kinjal that she is ok with her marriage with Paritosh, but when she was alone with Anupamaa she told her that she will brainwash Kinjal in a way that she will leave the Shah home and will come back to her. But Anupamaa gave her a befitting reply and said that while Rakhi will try to break the relationship, she will try to win her over. Once they returned home, Vanraj sensed that there is something wrong with Anupamaa, and when he asked her, she did not lie about it.
Vanraj thought of it as a good opportunity to demean Anupamaa, and he told everyone that since Rakhi is asking Paritosh and Kinjal to get married again, he will deal with it because he is the only earning member in the family. But he is about to get a big shock.
Also Read:- A new trouble for Anupamaa as Paritosh and Kinjal get married
In the upcoming episode, the audience will get to see that Anupamaa will get her job back at the school. Anupamaa is over the moon for this, but Vanraj is in a lot of trouble. He has to compensate the company for all the clients that he lost in the past three months. He is on the verge of bankruptcy and will even lose his job.
What will Vanraj do now? He is worried that Anupamaa is taking small steps towards her success, while he is lagging behind. How will Kavya deal with an unemployed Vanraj? Also, what will Anupamaa do when she will get to know about Vanraj's situation? Keep watching "Anupamaa" know what happens next.
Produced by Rajan Shahi and his mother Deepa Shahi under their banner Shahi Productions PVT LTD, "Anupamaa" airs on Star Plus. It features Rupali Ganguly, Sudhanshu Pandey, Madalsa Sharma, Alpana Buch, Paras Kalnawat, Aashish Mehrotra, Muskan Bamne, Arvind Vaidya, Shekhar Shukla, Tassnim Sheikh, Nidhi Shah, Anagha Bhosale and Rushad Rana.
Must Watch:- Karanvir Bohra and Teejay Sidhu welcomed their third child in the family | Karanvir Bohra Family