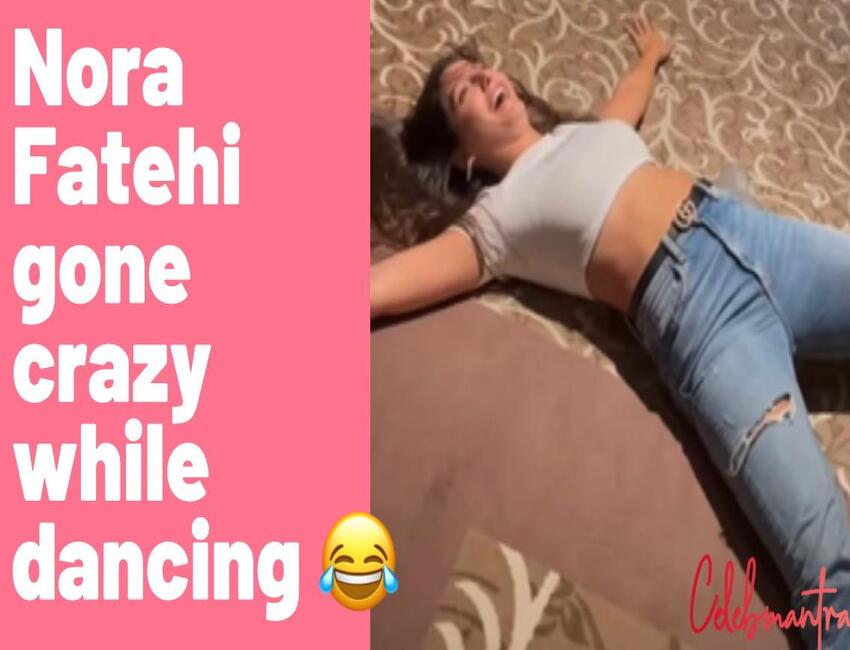 Here's an unfiltered version of Nora Fatehi's dance moves on Getto song. The actress is moving in full power and the end step will make your jaws drop and eyes pop! Nora Fatehi is one of the actresses who is the definition of self-made. The actress had a start from zero and today she's one of the most prominent dancers in the industry. Her moves see no break and let us tell you she just knows how to level up her game with every song she performs.
The actress recently shared a video of hers on social media where she's seen dancing to the Ghetto trend her way. She's seen wearing a white crop top and jeans with a sling bag. She completed her look with white shoes. Her hair was all sleek and shiny.
READ: Nora Fatehi truns fitness struggle into a fun time fitness regimen..!
SEE: Check out Nora Fatehi's hot moves!
WATCH: You can't miss Nora Fatehi's crazy dance moves!