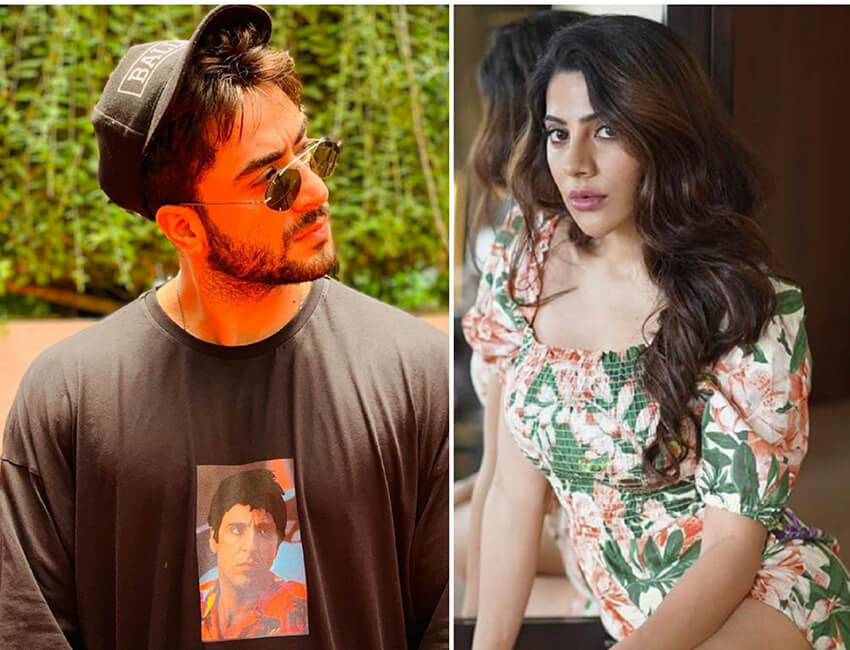 It's a little more than friendship, a little less than love…Anyone who is a Bigg Boss 14 fan will vouch for the fact that there is something between Aly and Nikki! Yes, we know all about Jasmin, so probaby this is one-sided! But there's something, right? Aly had entered the reality show with quite a bang the first time. Soon after his entry, co-contestant Nikki Tamboli had accepted that she liked him. Their relationship was a little bit sweet and a tad bit sour, and it continues even after their re-entry into the show. And we are loving every bit of it. In the Weekend ka Vaar episode on Sunday, when the housemates arranged a special dance performance for host and birthday boy Salman Khan, the duo surprised everyone with a sizzling performance on "Latt lag gayi". Well, that chemistry is undeniable! And, what about the time Nikki confessed her feelings to Rakhi? And when Rakhi said that Jasmin and Aly like each other, Nikki refused to believe it! She is his best friend, she kept saying! When Rakhi confronted Aly about it, he confessed that he only has feelings for Jasmin, but he finds Nikki very sweet.
Also Read:- Aly Goni and Nikki Tamboli are breaking the norms of nominations!
We know that the "Bigg Boss" house can be a tricky place to be in, especially during tasks, but there is no denying that even when Aly and Nikki are pitted against each other, and they speak against each other, at the end of the day the mutual respect and admiration they have for each other is quite visible. For instance, in the Monday episode, we will see that the whole house is nominated as Aly and Nikki were heard discussing nominations. And yes, it's against the house rules, but you just don't go about discussing nominations with anyone and everyone, right?
Also Watch:- Manu Punjabi lives and breathes 'Bigg Boss: Rohit Choudhary
Also Watch:- Bigg Boss fame Begum Sana Khan with hubby Mufti Anas Sayied