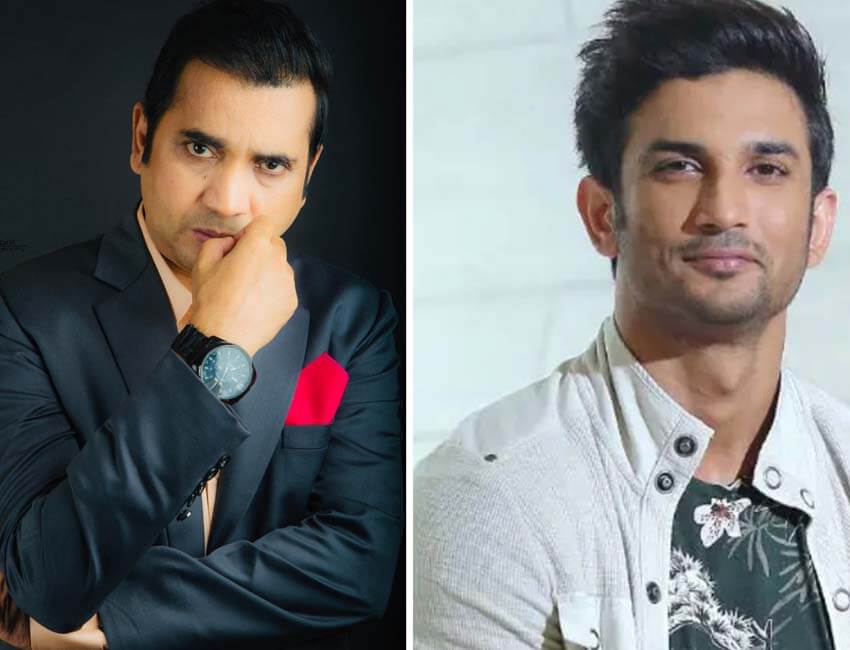 Today, June 14, is the second death anniversary of actor Sushant Singh Rajput. He was 34 when he breathed his last in the year 2020. His fans, family, friends, and colleagues have since been mourning his sad demise. One of his co-stars from the film Chhichhore, Saanand Verma, talks about his experience of working on the film with him, as he remembers the talented artist.
"Sushant Singh Rajput was an inspirational figure for me. I remember when I was ignoring television projects, he encouraged me to do Bhabiji Ghar Par Hai because he knew how much TV can help an artist. He was a television star who became a big-time film star. His debut film Kai Po Che was a hit, and that really inspired me. I thought that if he can do it, I can also do it and the medium does not matter. And, it's not that if I do television, I won't be able to do films. He proved that to me," he says.
Saanand always admired him as an artist. They both come from the same part of the country, Bihar.
Talking about making Chhichhore with him he adds that it was a fantastic experience to work with him. "He is unbelievably awesome, extremely energetic, and professional. I loved his performance In Chhichhore. I actually had one scene in the film, so we didn't share a lot of screen space but whatever we did was good. He even admired me a lot. He said that he loved my work and gave me a big thumbs up after my shot got over," he adds.
In between shots, Sushant used to sing old Hindi film songs, sharing Saanand. "I also do the same. So we really connected very well with that and have also spoken about our careers. Film actors always stay alive in their cinema. They are actually immortals, and so is Sushant. He is immortal for us and is absolutely alive within our hearts. He was a true actor and a star. Every time, when he used to portray a character, he used to come up with something new, different, fresh, and unique, and that was his beauty. I only have love and prayers for him in my heart," he concludes.