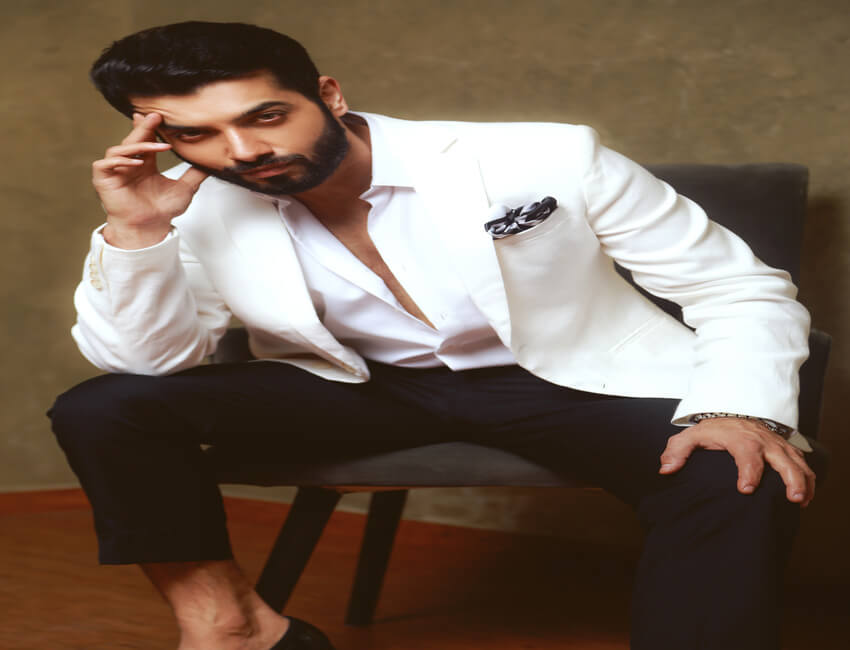 Actor Sharad Malhotra says that he was a little sceptical about taking his latest show Vidrohi, which is historical. "Frankly speaking, when I was offered the show, I was a little skeptical about taking it, but not in a negative way. I had neither heard about my character Bakshi Jagabandhu nor much was written about him in history. But when I researched about him, I found out that he was the first man in history to have started a people's revolt in the country. I have not done too many shows, I am very choosy about the ones I do. It's been less but it has been good work. I have done just a handful of shows in the last 15 years but most of them did pretty well and were etched in people's memories," he said. According to him, earlier actors had a demarcation between a TV actor and a film actor, which is not there anymore.
ALSO READ: Sharad Malhotra on working with Surbhi Chandna in Bepanah Pyaar: We're comfortable working with each other minus any pretence
"The line has blurred and a TV actor is working in web shows and films and vice versa. As far as shelf life is concerned, it is a very subjective matter. When I started acting, I wanted to just give it a shot, I didn't plan on continuing for so long. I was taking each day as it came," he said. "I have been extremely blessed to be getting lead roles even after 15 years. But that didn't happen overnight, I had to work towards it. It took a lot of blood, sweat, and hard work to be where I am today," he added.
The Bharat Ka Veer Putra – Maharana Pratap actor calls himself a very greedy actor.  "A lot of male actors on TV complain of the screen space as the industry is still governed by women. TV is said to be a medium ruled by the women, for the women, and of the women. But a few men have been lucky enough to not fall into that category," he said.
He knows a lot of actors have plan B. "Many of my friends and family members kept asking me what else I am doing apart from acting, but for me, my plan B has always been my next project. When you have to have a plan B, it means you have questions in your head. "But yes, I love food a lot and I am a complete foodie. I would love to open an eatery someday but not as plan B. I will open it because I love food so much. But I can't multi-task. I cherish the moment and like doing one thing at a time. For me, plan B would be venturing into direction, something related to the same field," he shared.
ALSO SEE: Surbhi Chandna and Sharad Malhotra's celebration on the last day shoot of Nagin 5…!!!
As for pampering his taste buds at home, he said, "Well, it is my wife Ripci's cooking. She is a great cook. This lockdown has been a blessing in disguise for both of us. We both knew zilch about cooking before the lockdown. We had a cook at home so we didn't cook, but thanks to the lockdown, both of us tried our hands at cooking. Now she is so amazing at it. Now she cooks so many new dishes each day for me." He would love to try out the web world someday. "If the maker demands a bold scene and I feel that the scene will help in the progression, then I am okay with that. It will then be the character doing it and not me. And I have already had this discussion with my wife, that in future if there is any such scene, I will speak to her before canning it. We are great friends before we are husband and wife," he said.
He and Ripci are very busy as of now. "We both will wait for some time before we take the plunge (and be parents). We both love kids though. We have a four-legged baby at home as of now. Maybe in the coming few months, we might give it a thought," he said.  "Parenthood is a beautiful phase in life which I would like to experience. My nephew and niece had visited us sometime back and they were like a bundle of energy. I am literally like a kid on sets, way too inquisitive about everything and a prankster," he added.
WATCH: Sharad Malhotra Shooting finale episode of Naagin 5 | Surbhi Chandna | Veer Singhania | Mohit Sehgal