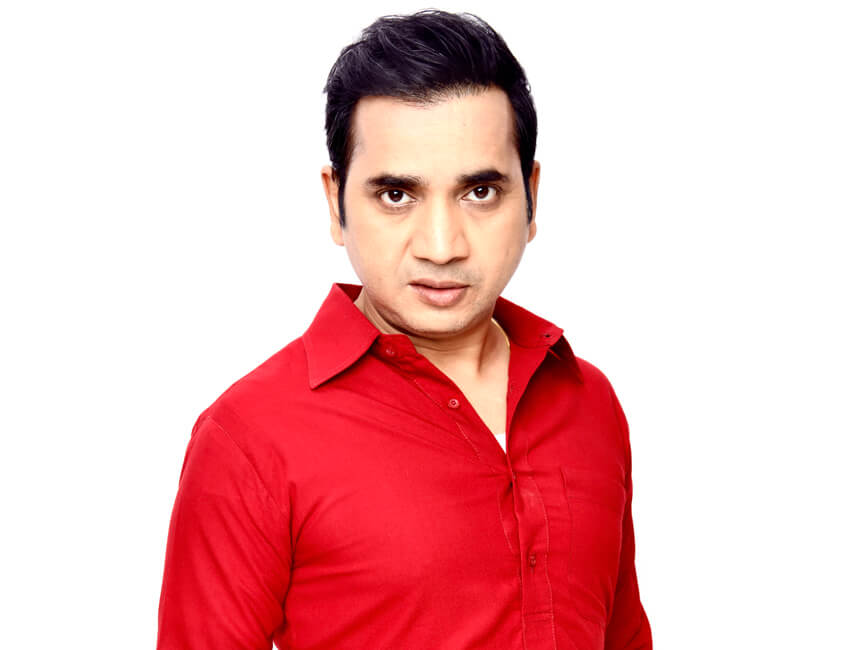 Known for his iconic role of Anokhe Lal Saxena in Binaiferr and Sanjay Kohli's Bhabiji Ghar Par Hai, actor Saanand Verma says that he has always valued his characters more than himself. The actor says that he wants to become someone who is able to essay diverse roles perfectly. "I want to lose myself completely and become just a mere body who can easily adapt to any character that I am supposed to portray. I feel like I am a natural actor. I remember since my childhood days, whenever I used to talk or walk or do anything, I used to feel like I am acting. I used to feel that I was acting all the time and acting is something that comes naturally to me. I am an actor because I think god wanted me to become an actor so that's why God designed me this way. My forte has always been acting and, unfortunately, because of my family background, financial situations, I couldn't pursue acting for some time but I was always an actor, and here I am acting," says Saanand.
Also Watch:- Such a beauty she is😍
The fact that an actor gets to be someone else with every new project is what appeals to Saanand. "An actor is someone who can get rid of himself and that's what I feel is the best part of being an artist. I don't want the audience to see Saanand Verma so that I can easily get into any other character because if there is no original self of an actor then any character can be played realistically. An actor can meditate all the time and forget about everything and concentrate on the character that he is working on and that is the most loveable and exciting thing for me as an actor," he says.
Also Read:- Once I start the journey of an actor, I live the character every day: Manit Joura
Ask him the secrets behind becoming a great comic actor, and he says, "There are two secrets of a great comedy performance; one is your comic timing and the second one is your understanding of the environment. So, if your comic timing is very well, like if you take the right pauses, it works for you. It's all about delivering a comic punch and an actor needs to time it well in order to make people laugh. Comic timing definitely comes when you are a very good comic performer and you have a great sense of humour. The second thing is understanding your environment and that means there are different characters around you and those characters are very important for you to understand because they are the actual source of laughter when we deliver a comic punch. So, you need to grab, understand and assimilate those characters, punch line, feelings, interaction, reaction and then make it a nice comedy scene that gives you a lot of happiness and relaxation."