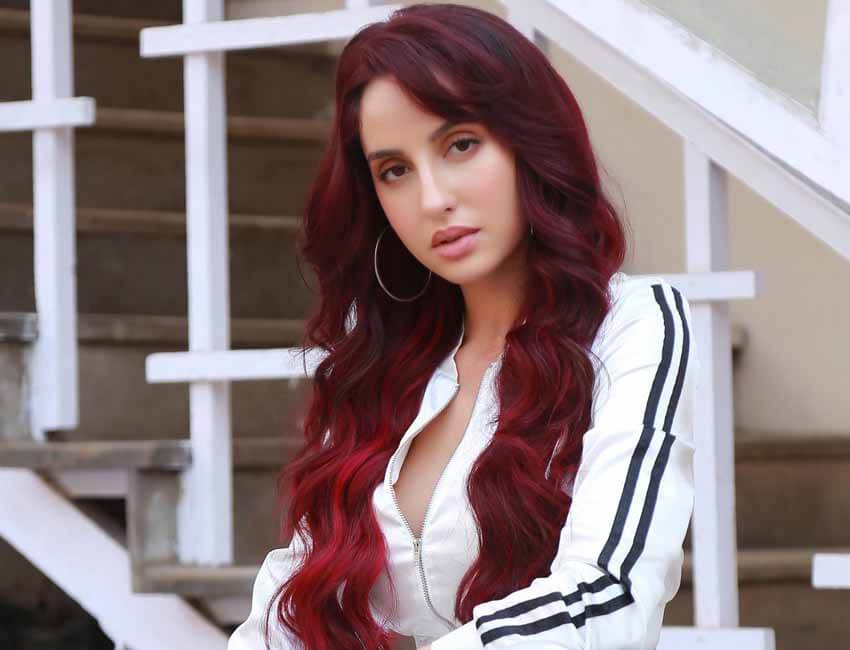 Winning the hearts of the audience across the globe with her recent candid interview, the supremely talented Nora Fatehi has stirred multiple conversations, reflecting upon her arduous journey to stardom. Opening up about the battles she faced to rise above the varied hurdles her way, Nora Fatehi urged parents to guide and prepare their kids adequate enough to take on the real world.
Hailing from Canada, Nora Fatehi overcame innumerable struggles, from having to put up a fight with her own parents to follow her dreams to battling negative vicious people along the way inorder to carv her place in the intensely competitive world of showbiz. While the situations around could break one's spirit, Nora exhibited strength to rise above the circumstances to attain her goals.
Not To Miss:- NORA FATEHI LOOKS HOT AS SHE SHARES BOOMARANG 
With a share of experience, Nora Fatehi urged young parents to be the support their kids need saying, "I wish parents would instill hope and confidence and prepare them for what's out there. And I wish our school system did the same thing because everything I learnt in school, didn't help me for the real world, the jungle. Metaphorosis and what types of rocks are there in the world, what happens when the planet hits the sun at 4pm, that didn't help me for the jungle. I always think about the necessity of the upbringing at home instead of our parents being so suppressive , "Don't do this, don't wear this, don't go out don't talk to this, study, don't watch this", instead of being that, I wish they would prepare them for the world, prepare them for marriage, prepare them for what it is to be with another human, what it is to share life with another human, prepare them for what it is to work for yourself and create an identity. The workforce is not an easy place, the kind of things women and men face, we are not prepared for that. Two things happen, either they ruin you for life or they make you for life, but most of the time they ruin you for life, they break you, they ruin your personality, your charisma, your aura, they make you negative and you're the same person who have kids and inject the negativity into the next lot."
Also Read:- RED CHILLIES ENTERTAINMENT AND EXTERNAL  SUNSHINE PRODUCTIONS PRESENT 'DARLINGS'
Aware of the gruesome experiences the world could offer, Nora Fatehi ideates to create a world more safe, understanding, supportive and positive, taking steps in her capacity to make it happen.
Nora Fatehi's inspirational journey cites a precedent to follow for aspiring artists, making the performer one of the most influential personalities across the globe.
Must Watch :- WHEN RANBIR WAS ASKED TO MIMIC KANGANA RANAUT