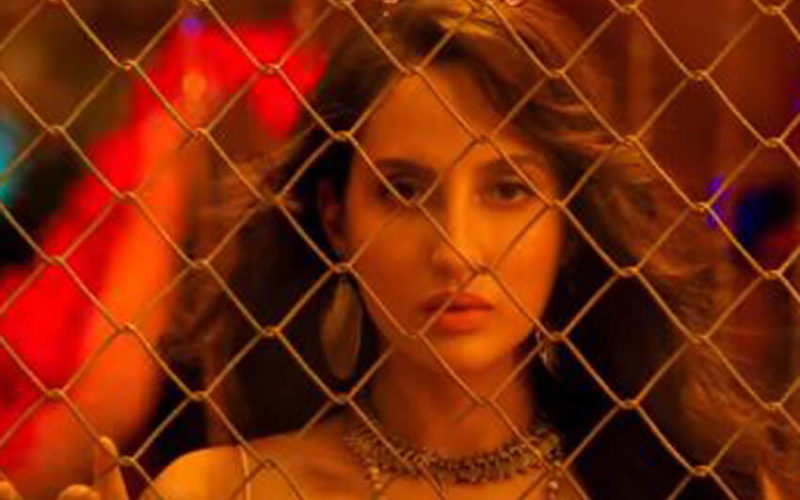 Nora Fatehi impresses Kareena Kapoor Khan as well as the nation with her wise words opening about breaking stereotypes in Bollywood.
One of the busiest and most popular actors of Bollywood, Nora Fatehi has carved a niche for herself amongst the most talented performers of the nation. Breaking stereotypes about performers, Nora Fatehi has emerged as one of the most bankable personalities of the industry.
Also Watch:- Nora Fatehi is burning up the screen with her sexy pictures!
Building her path through struggles, Nora Fatehi fought multiple battles to attain the success she basks in today. From being an outsider of Moroccan origin with not just no connections in the industry but also India, Nora Fatehi proves that talent rises above all boundaries.
Also Read:- Florian Hurel: It's amazing to be part of the biggest cinema industry in the world
Recently, on a chat show with Kareena Kapoor Khan, Nora Fatehi poured her heart out talking about her journey, "I never saw myself as a dancer, because I'm not a trained dancer. And a lot of things that I know how to do, I taught myself in the room, it's just something I love to do. So I never viewed myself as that professional dancer. I always viewed myself as someone who just knows how to move and knows how to entertain. But suddenly when I was typecast as a dancer, I thought that's not really a bad thing. Dancers are incredibly talented human beings and dance is an art form which is extremely difficult and not a lot of people can do it. So maybe if I can do it, I'm some sort of a super human because I think dancers are super humans. So I was very happy, but when you start meeting people in the industry, they start making you think otherwise because they will say things like, 'just a dancer', 'Ye toh dance karti hai bas', they say it in a very bad connotation, in a condescending manner, so I started thinking, 'is it a bad thing?' because the biggest artists of the world, iconic artists of the world be it Michael Jackson, Jennifer Lopez, Shakira, Madhuri Dixit, they are all dancers. We all love them for that. So it's a magical force that I feel I can thankfully do that, but unfortunately the typecast of just being a dancer is wrong. I've been battling this ever since I've come. I want to be that person in the industry who breaks that mentality. Just like actors are given the free will to dance and be performers, I feel vice versa should be allowed and entertained."
Also Watch:- Varun Dhawan Twerking with Nora Fatehi and Sheetal Pery during the shoot of Street Dancer 3D