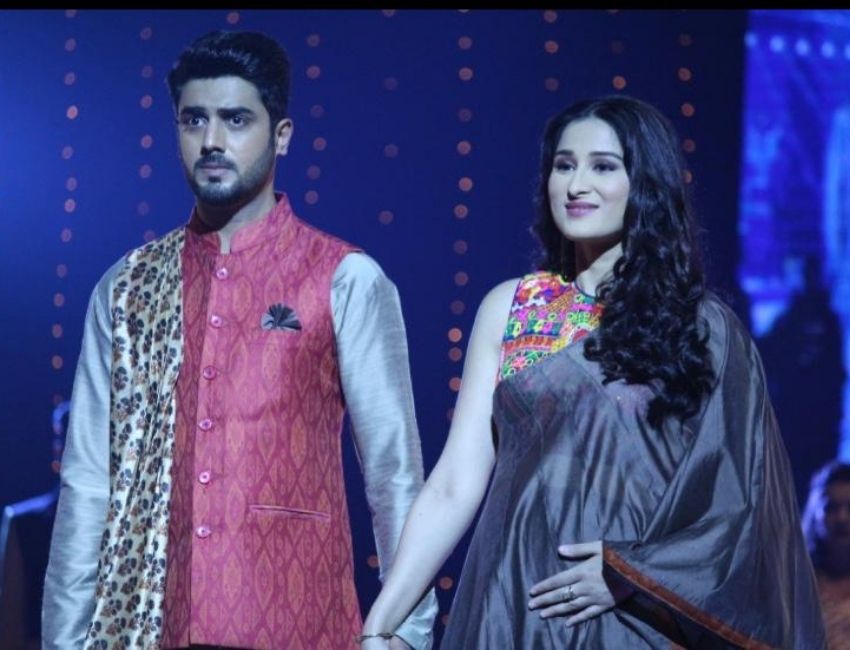 First came the millennials and then came the quarantinials, the 90s babies are now turning into parents and with them, comes the trend of maternity fashion and shoot. It is one of the most appropriate trends in quite a few years where pregnant women flaunt their baby bumps with cute flowy dresses that accentuates their baby bump and their maternity glow. From Kareena Kapoor to Anushka Sharma, celebrities sporting their baby bumps have become a thing among people, and so has the maternity fashion industry.
Also Read : Suchita Trivedi gifted the most exquisite saree to Apara ji for Secret Santa
Also Watch : Kapil Sharma coming to Netflix Soon!
As Sheen plays the lady boss of an event agency as her on screen character, Chinnamma, on Sony Entertainment Television's show Indiawaali Maa, she has taken up the responsibility for many events. With Kaku (Suchita Trivedi) by her side, she has also got the opportunity to sport a maternity fashion event where Kaku will play a major part in designing those clothes and pulling off the event successfully. We have heard before how Sheen wants a husband like Hasmukh who is perfect in every sense, now she also has a strong wish for the maternity fashion industry to grow too!
Talking about the maternity fashion industry, Sheen says, "Pregnant women glow the most and I feel why shouldn't they have the most fashionable clothes to flaunt their baby bumps! There are brands which make maternity clothes but I wish there are more and more maternity brands which accentuate the beauty of pregnant women and I wish there are many more which help them flaunt their baby bumps. Pregnant women look the cutest with their adorable dresses, headbands and their glowing skin. All mothers have the right to look their best while carrying their child too and maternity fashion needs to be w bigger deal in India! It was heartening to see Kaku and Cheenu work together for the success of this maternity fashion show."
While the ongoing track on the show celebrates the endless love of Kaku and Hasmukh, on the other hand it draws a parallel to Rohan and Cheenu's rocky relationship and how the old school couple with help reunite the millennial love birds.
Watch Indiawaali Maa, Mon to Fri at 8:30 PM only on Sony Entertainment Television.
Also Watch : Anita Hasanandani tells Husband Rohit Reddy to get lost | Anita Hasanandani | pregnancy moods wings