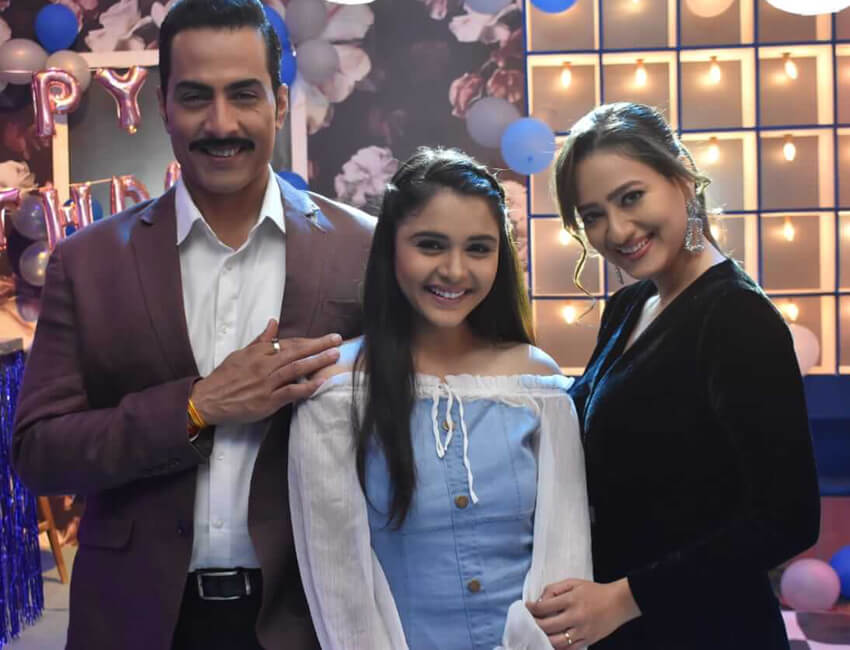 Rajan Shahi's "Anupamaa" is giving the viewers their daily entertainment with a dose of drama, and audiences are loving every bit of it. Kavya's insecurities know no bounds, and she is not leaving a moment to insult Anupamaa. So when she got to know that Anupamaa has arranged a birthday party for Pakhi at home, she threw an even bigger party for her, only so that Vanraj doesn't go home.
She got Pakhi's friends on her side by giving them expensive gifts and made sure that they asked Pakhi to stay for a long time. Well, they did that, and even Pakhi was seen having a gala time. But, Anupamaa and her family were waiting for her at home. They had not only decorated the whole house but also made a cake just for her. Little did they know that Kavya was trying to ruin the day for them.
Also Read:- Anupamaa gets a makeover for Pakhi's birthday, but will she like it?
And when Pakhi finally reached home, they told her about her irresponsible behaviour, which obviously made her upset. Vanraj grabbed the opportunity and blamed everyone for making Pakhi cry on her birthday. And even Kavya didn't miss out on the opportunity of making Anupamaa feel that she lost, but Anupamaa gave her a befitting reply. She said that kids might get lured for a while, but nobody can take the place of a mother. Also, when Kavya said that Anupamaa was confident that even Vanraj would never leave the home, she replied he wouldn't have if Babuji wouldn't have asked him to do so.
Also Watch:- Rupali Ganguly aka Anupamaa all styled and ready for a Big Surprise 😍 Any guesses ???
In the upcoming episode, we see the Shah family is going through some financial crisis. And Anupamaa had to call Vanraj and ask for his help. We also see that Rakhi taunts them about "kabhi sautan kabhi saheli". What did Rakhi mean by this? And will Vanraj help Anupamaa? Or will Kavya stop him from doing so? All this and much more will be revealed in the upcoming episode, so don't forget to watch "Anupamaa".
Produced by Rajan Shahi and his mother Deepa Shahi, "Anupamaa" features Rupali Ganguly, Sudhanshu Pandey, Madalsa Sharma, Alpana Buch, Arvind Vaidya, Shekhar Shukla, Paras Kalnawat, Muskan Bamne, Tassnim Sheikh, Aashish Mehrotra, Nidhi Shah, and Anagha Bhosale. It airs on Star Plus.