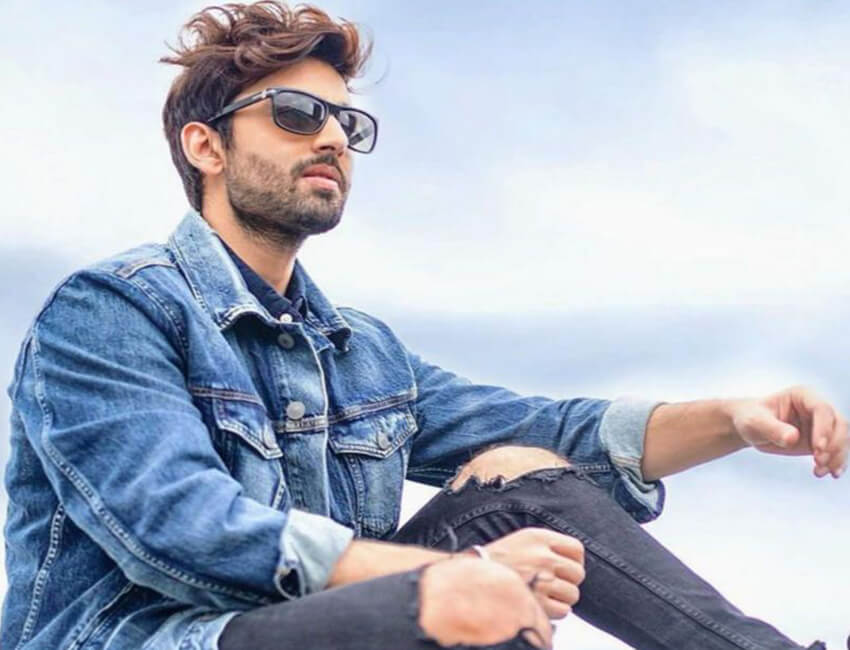 The world clearly went topsy-turvy this year. On one hand, we were clearly terrified of the deadly Covid-19, and on the other, a nation-wide lockdown saw everyone sitting at home all the time. Talking about how this year has been for him, Himansh Kohli says that it has taught him a lot. The actor, who rose to fame with Yaariyan and will soon be seen in the film Boondi Raita, says that the year has been tough but it has inculcated a lot of good habits in him too. "I'm usually a very planned person who always knows what he is doing. But, 2020 has taught us the value of impromptu-ness, the value of being spontaneous. I now rely on my current state of mind to do most of my things. But staying positive, staying healthy and fit, being happy, improving my skills every day and giving my best in every situation is my forever resolution," he says.
Also Watch:- Rohanpreet Singh, Bharti, Harsh to grace the sets of Indian Idol Season 2020😍
However, living through a pandemic has not been easy, says the actor. "I know a few people who lost their lives due to Covid-19 and there couldn't have been anything more unfortunate or disappointing that 2020 got us. Also, the lockdown inflicted a lot of damage on the professional front for many people. A lot of projects were halted for an unspecified time. Hopefully, everything will be great in 2021," he says.
But being with his family helped him pull through. "I was with my family for the longest time since I shifted to Mumbai. It was a dream-come-true to spend a lot of good quality time with family without the pressure of professional commitments. I learnt so many new things about my family and got even closer to them," he says, adding, "Keeping yourself positive is not an option, but a choice. I was lucky to be surrounded by a lot of people who love me and support me dearly and they kept my spirits high and my mood swings go away."
Also Read:- Sohum Shah undergoes physical transformation for his next role as Lalu Prasad Yadav

He started a new hobby as well. "I have started to cherish cycling a lot since the lockdown started. It was one of the few physical activities that didn't require any human interaction and was pleasantly soothing. I often go out for a ride whenever I get a chance even now and will continue to do so," he says.
Himansh also enjoyed the lockdown, when it came to eating his favourite food. "As an actor, I miss getting fat and hogging on food without any fear. So, this year's achievement was sitting at home during the lockdown, gaining weight and immunity, eating my favourites delicacies. No calorie counter was used during that time because I lost count," he laughs.
Well, he plans on working them on out his system now. "My first plan is to cut down on all those extra calories. Also, I'm coming up with not one, but two new songs and you'll hear them soon. I'm hoping that in 2021, everything will go back to usual and I can start shooting again!" he says.
Also Watch:- Neha Kakkar eating Gol Gappa with hubby Rohanpreet Singh | #khayalrakhyakar | neha kakkar wedding | Himansh Kohli