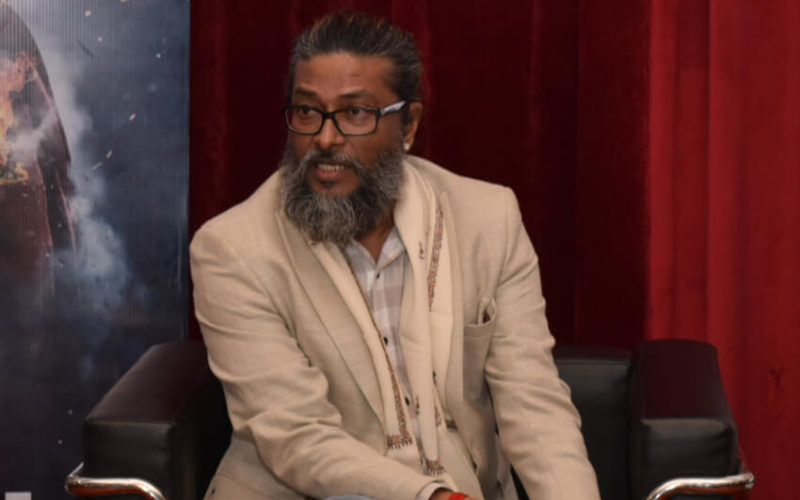 Director H.E. Amjad came to capital for the promotions of the movie Gul Makai. The film features the late Om Puri (in his final film), Divya Dutta, Atul Kulkarni, Mukesh Rishi, and Pankaj Tripathi. The film releases on 31st January 2020.
Gul Makai is a biographical drama, directed by H.E. Amjad Khan and researched and written by Bhaswati Chakrabarty.
The film is based on the life and struggle of a Pakistani teenager, girl-education activist and Nobel Peace Prize winner, Malala Yousafzai.
Present at the event, H.E. Amjad spoke about the reason behind making Gul Makai, " Gul Makai is a story based on the life of Young girl Malala Yousafzai when she was 9 years old. The small girl stood against the Taliban when they had 2 lakh ton RDX and dangerous ammunitions with them. Her spirit of fighting at such a young age inspired me to make this film and I wanted her story to reach out to the maximum people."