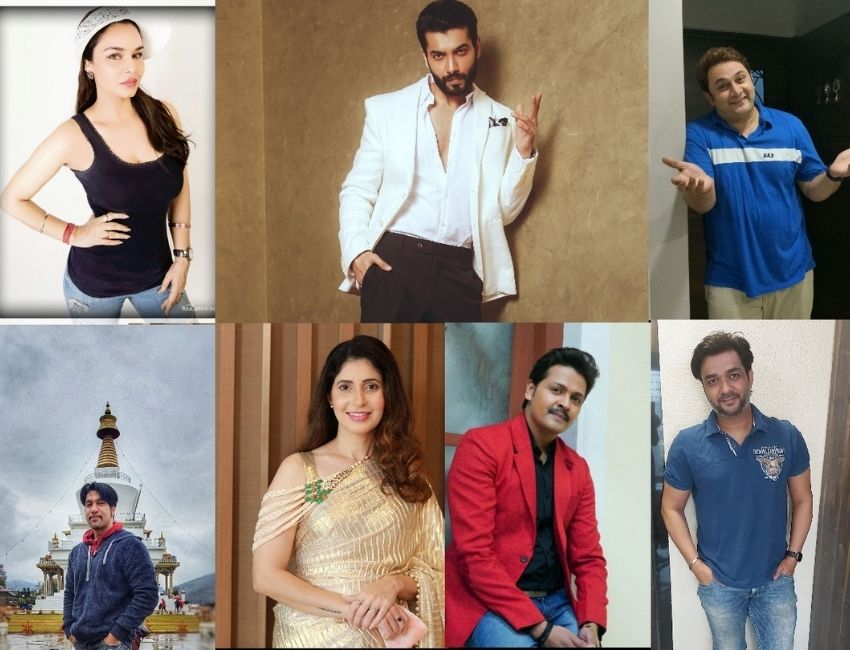 Makar Sankranti is celebrated every year in the month of January. It marks the first day of sun's transit into Makar rashi and is celebrated across the country. So we spoke to a few celebs about their fondest memory of this festival, and here's what they had to say:
Rajesh Kumar: I will be making a memory this time in Makar Sankranti. Apart from flying kites, people in Bihar have poha with curd on this day and tilkut. So this year I will be having my farm-grown poha with curd. Chuda-dahi is famous in Bihar and I will be having it this year in my farm in Mumbai. I am going to make a memory this year.
Mohit Daga: I always look forward to celebrating Makar Sankranti at home. My fondest memory would be to having homemade til ke ladoo and flying kites on our terrace. Sometimes we would have a competition in our locality too. On this day, I also offer my prayers to goddess Saraswati.
Read Also : Actors hail Maharashtra government's decision for night curfew
Watch Also : Kamo Bua can make anyone laugh with her expressions 😂
Nitin Kumar Gupta: I have always flown kites on the rooftop of my joint family home with my huge gang of cousins. I remember always cribbing when unknown kites would snap off my kite and then swearing revenge, and later failing to do so. I was never a good kiter. Getting my first kite to take off was an exhilarating experience though. I think that was my memorable Makar Sankranti memory.
Kavitta Verma: I have lived a hostel life mostly, so I remember on this day we used to relish a kheer made especially on this day. My mother would also treat us with halwa and we used to offer prayers to the Sun God. Makar Sankranti has always been about good food for me. As a kid my mornings would start with sweet kheer and tilgul and then we will have spicy curries during lunch.
Aditi Patankar-Gupta: The smell of jaggery and til always takes me back to my childhood days. My fondest Makar Sankranti memory would be making tilgud with my family and distributing it to my neighbours and wishing them well. As a kid, I would also enjoy fly kites, I was never really good at it but it was fun to watch other kids run after kites.
Sharad Malhotra: I love tilkut and chikkis and on Makar Sankranti I would have as many as I can. My fondest Makar Sankranti memory would be when my mom organised a brunch for us and our neighbours on our terrace. We had a kite flying competition too, but none of us won, guys living on a different street than ours were successful in cutting our kites. It was very upsetting at that time but it became a memory which always makes us laugh.
Kettan Singh: My fondest memory of Makar Sankranti is falling down from my neighbour's terrace. Since childhood, I am fond of flying kites and I used to get up every year around 4:30 am and get ready. We used to keep everything ready like Manja and kites and from 5:30 am I and all my cousins go to the terrace and fly kites the whole day. Also we used to cut each other's kites. The family lunch with Dal Bati Churma was the special attraction to all of us.
Watch Also : Watch Helarious Conversation Between Ram Kapoor and Wifey Gautami Kapoor | Ghar Ke Mandir