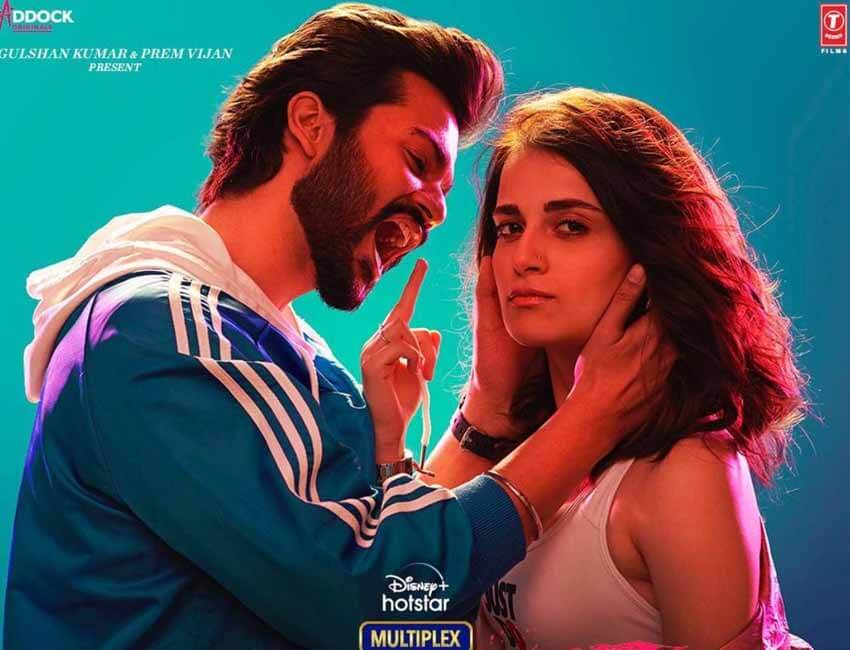 If there's romance, there's music, and if there's music, there is magic! Dinesh Vijan's Shiddat is about love, passion and emotion, and the film's title song weaves all these elements together to create a memorable medley that not only soothes our ears but also touches our soul.
The track features Sunny Kaushal, Radhika Madan, Mohit Raina and Diana Penty, all shrouded by a cloud of love and pain. While we witness the two couples sharing happy memories, we also see them experience the agony of heartbreak. As it ends with Sunny taking a pensive dip into the big blue sea, we are left on the edge of our seats.
ALSO READ: Shiddat's striking trailer makes you fall in love with love!
Laden with an intoxicating tune that sweeps us away to romantic bliss, the song even explores the intense side of love with its powerful use of violins.
Composed, penned and crooned by the multi-talented Manan Bhardwaj, this track truly resonates with the power of love and the beauty of Shiddat.
SEE: Radhika Madan is turning up the heat in this outfit! 🔥😍
Gulshan Kumar and Prem Vijan present, Dinesh Vijan's Shiddat, a Maddock Original Film, produced by Dinesh Vijan and Bhushan Kumar, directed by Kunal Deshmukh, starring Sunny Kaushal, Radhika Madan, Mohit Raina and Diana Penty, streaming on Disney+Hotstar from the 1st of October.
WATCH: Shiddat Title Track (Video) Sunny Kaushal, Radhika Madan, Mohit Raina, Diana Penty | Manan Bhardwaj