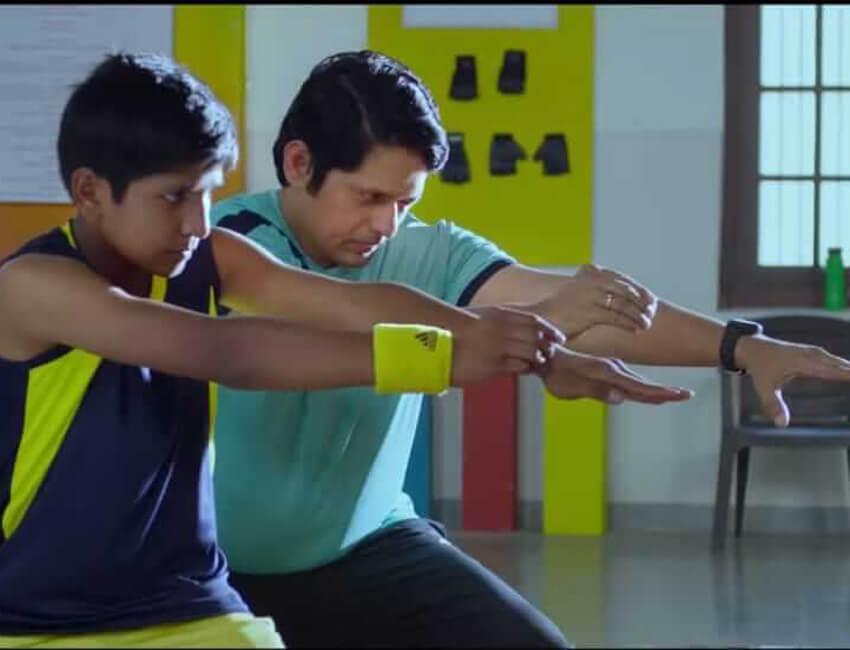 Eros Now, South Asia's leading streaming entertainment service owned by Eros STX Global Corporation (NYSE: EROS), a Global Entertainment Company today announced a sports-based drama 'Gotya', which is all set to stream from 13th November 2020. Helmed by Bhagwan Vasantrao Pachore, the film, ensembles a talented cast including Sayaji Shinde, Rajesh Shringarpure, Surekha Kudachi, and Anand Ingle amongst others.
What was the story that your near ones told you about how you were presented with your real name? Did that have any effect on what path you chose in your life? Well, Eros Now's latest presentation titled Gotya has a rather interesting tale. During her pregnancy, Bajya mistakenly swallows a marble and names her son Gotya (marble in Marathi) upon his birth. He grows up and is drawn to the game of marbles and participates in several competitions, winning the state and national level championships. When he participates in the International Marble Championship, he finds himself in certain situations that could pose to be obstacles between him and the championship. Will Gotya be able to overcome these obstacles and win the competition? That's where the excitement lies.
Also Read:- Eros Now's 'A Viral Shaadi' a webseries shot amidst lockdown to start streaming today!
'Gotya' presents a bouquet of innocent & lovable characters that will secure a special place in the viewer's mind as they take them on a sporting and heart-melting journey of struggle and success. A person can achieve the impossible with firm conviction, guidance, and support of loved ones is the crux of this one-of-a-kind film.
Commenting on the same, Ridhima Lulla, Chief Content Officer, Eros Now, said, "Eros Now has always presented unique content to viewers. Gotya is a slice of the life story of a budding sportsperson who strives for success and is supported by his close set of friends and family. The narrative of Gotya is heart-warming and this one-of-a-kind sports drama will be liked by viewers across all age groups."
Veteran Actor Sayaji Shinde said, "It was a lovely experience to be a part of 'Gotya'. The storyline is likable and exciting! I am sure the viewers will have a memorable time watching this film. The narrative has a unique innocence and liveliness to it which will impress cinema lovers."
Gotya to premier on 13th November 2020 only on Eros Now.