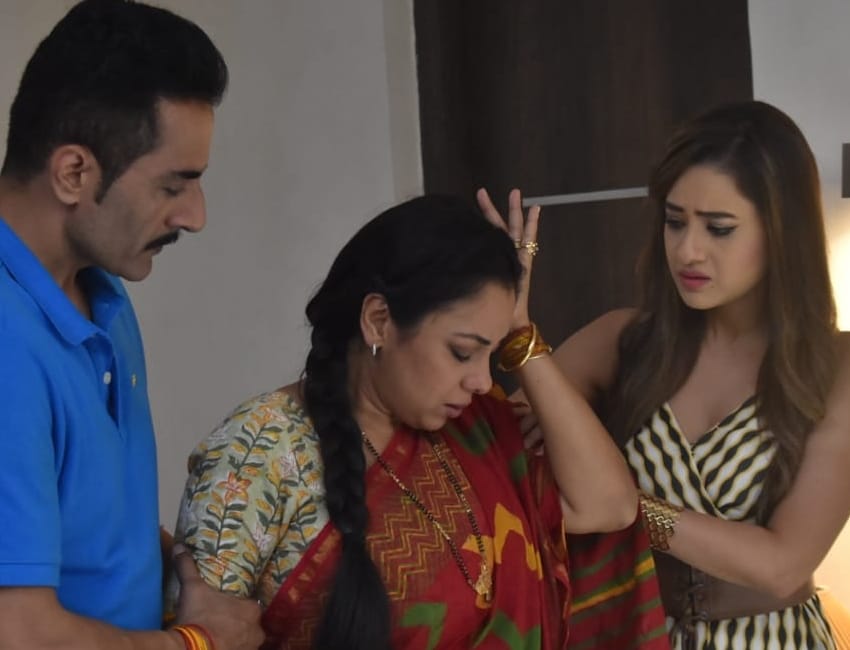 Anupamaa's life took an unexpected turn when she caught her husband cheating with his office colleague. Her problems have been never ending since then, first the drama around her divorce, then Kavya's interference at Paritosh and Kinjal's wedding, Pakhi running away from home and then Vanraj leaving home. Though she faced all of it with a brave face, when she finally saw Vanraj she couldn't control her emotions. We saw Anupamaa's emotional outburst and even Vanraj was quite shocked to see her like that.
Also Read :- RUPALI GANGULY HAS RAISED THE BAR WITH "ANUPAMAA": RAJAN SHAHI
She tells him that he had no right to leave them all like this, and that she is tired of taking care of everyone including her husband's girlfriend. But Vanraj just refuses to understand and tells her that he will come back home only when he is in the right state of mind. And once he turns around, he is shocked to see Anupamaa on the ground. He along with Toshu takes her to Advait, who starts her treatment immediately.
While Vanraj is thinking of what might have happened to Anupamaa, Advait tells him that it's because of the emotional overflow that Anupamaa had kept in her heart all these years.
Meanwhile, Paritosh apologises to Kinjal and accepts that he was wrong in not understanding his mother and always siding with his father. He thanks her for supporting his mother and speaking her mind. At the same time, Vanraj informs Anupamaa that he has postponed the divorce date and the family will be joining them soon.
Not To Miss :- SHAH FAMILY KI GADI CHALI PUM PUM PUM
In the upcoming episode we will see that Advait informs Vanraj that Anupamaa has a tumour in her ovary. What will Vanraj do now? Will he tell the others about her? To know what happens next keep watching "Anupamaa".
Produced by Rajan Shahi and his mother Deepa Shahi under their banner Shahi Productions Pvt Ltd, "Anupamaa" features Rupali Ganguly, Sudhanshu Pandey, Apurva Agnihotri, Madalsa Sharma, Alpana Buch, Arvind Vaidya, Paras Kalnawat, Aashish Mehrotra, Muskan Bamne, Shekhar Shukla, Nidhi Shah, Anagha Bhosale, and Tassnim Sheikh. The show airs on Star Plus.
Must Watch :-  CHECK OUT THIS BTS FUN OF ANUPAMAA ACTRESSES ON THE SETS OF ANUPAMAA | ANUPAMAA | RUPALI GANGULY |