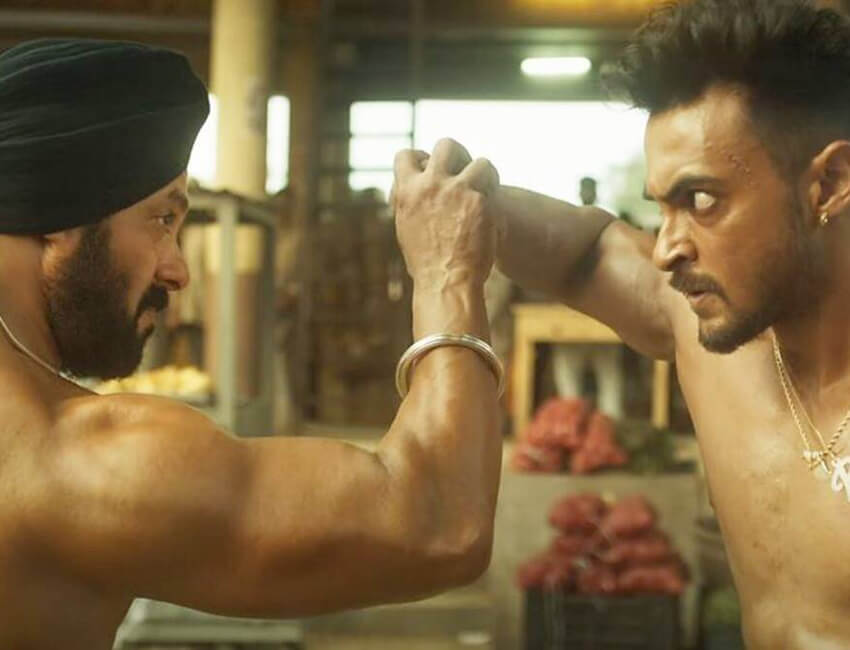 Directed By:- Mahesh Manjrekar
Produced By:- Salman Khan
Also Watch:- Salman Khan celebrates his birthday with media last night ❤️
Cast:- Salman Khan, Aayush Sharma
Genre:- Action Drama
Release Date:- Not Announced Yet
Also Read:- Salman Khan unveils Aayush Sharma's 'Dumdaar first look from Antim- The Final Truth

Synopsis
Antim: The Final Truth is an upcoming 2021 Hindi language action drama film inspired by the 2018 Marathi flick Mulshi Pattern, directed by Mahesh Manjrekar and produced by Salman Khan Films. Featuring Aayush Sharma as the main character of a gangster and Salman Khan in parallel lead as a Sikh cop, the film co-stars Mahima Makwana and Nikitin Dheer in other important roles.
Principal photography begun in Mumbai on 15 November 2020, and it is all set for a 2021 theatrical release in Hindi, Tamil, Telugu, Malayalam and Oriya languages, thus becoming the first Bollywood film to be dubbed in Oriya.
Sharma finally commenced principal photography on 15 November 2020, and Khan joined the sets on 6 December 2020. The official announcement for the film was made on 8 December 2020, with an introduction video of Khan's look shared by Sharma. The last schedule is expected to be completed in January 2021, and it will be theatrically released in second half of 2021.
The film was confirmed to be an adaptation of successful Marathi film Mulshi Pattern with tentative name of Dhaak and Abhiraj Meenawala as initial director, before getting renamed as Guns of North. The shooting was set to kick off in April 2020, but it was delayed due to COVID-19 pandemic.
In September 2020, while the script was re-written, Salman Khan had reportedly opted out of the cast list due to dissatisfaction with final draft of script and Meenawala was replaced by Mahesh Manjrekar. Manjrekar developed the story more, and after he narrated the new one to Khan, the latter agreed to return for portraying his previous character in October 2020, with the film's name again getting lastly changed to Antim: The Final Truth.
Don't Miss:- Salman Khan Upcoming Movie Antim | First look | #Antimthefinaltruth | Aayush sharma