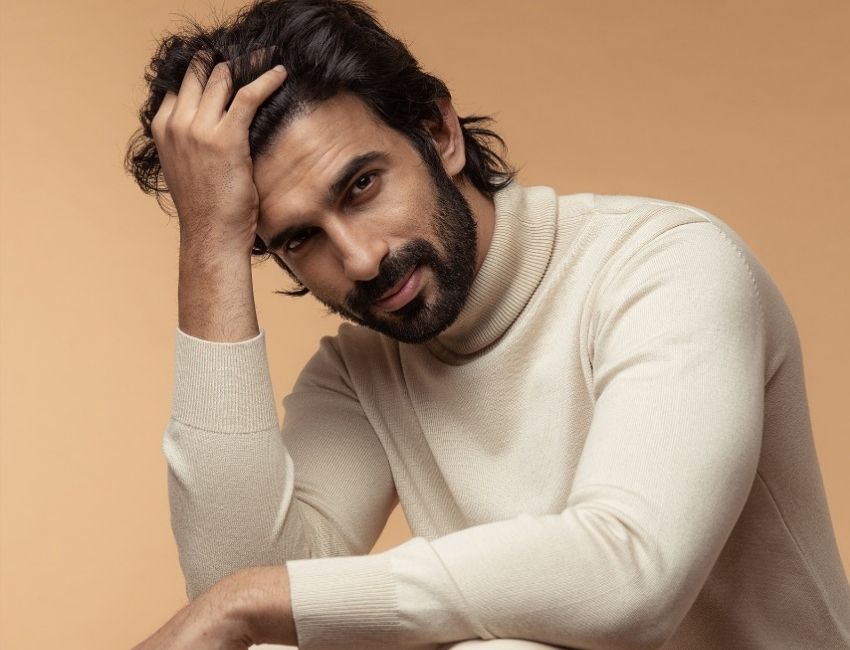 Actor Ankit Siwach will soon be seen in the film Banaras Vanilla and is eagerly waiting for the release of the movie. The name of the film gives out very little of what the story entails and while Ankit refrains from giving out too many details too, he says that the title is totally apt for the storyline, "The title Banaras Vanilla justifies the plot and storyline, Vanilla is the flavour of romance and the backdrop is Banaras."
He adds, "The film has been completely shot in Banaras, it is a magical city and its essence is enough to energise a film. It is a unique story, one-of-a-kind which touches various aspects of the city and the characters and is set up in the 90s."
Must Read : 'Jayeshbhai Jordaar is designed as an entertainer!' : debutant writer-director Divyang Thakkar opens up on how his much-awaited film will deliver a knock-out theatrical experience to audiences
Must View : Nora Fatehi's first exclusive look from T-Series' new single 'Chhod Denge' by Sachet-Parampara
Ankit plays a tourist guide in the film. "My character is a simple village boy who is dedicated to his work, loves his city and his clients. The release date of the film and the platform would be announced officially soon," he says.
The actor, who has been part of TV as well, says that the both TV and films are very different. "There is a huge difference between the two mediums, from the shooting pattern to the freedom of performance. The two mediums cater to audiences differently. The biggest difference is that films are script bound and have a starting and end point, mostly maintaining logic, realism, characters and subtexts in the plot while TV is completely opposite to it, it is a delivery-based medium, one can't expect so much of pre planning, execution and logic when there are heavy deliveries to be met everyday. TV is a very difficult medium to work in, it demands blood sweat and toil on a daily basis, while a film may be a smooth sail most of the times," he says.
However, the actor admits that it is tough for TV actors to be cast in films but also adds that it isn't impossible. "I believe it all depends on what approach an actor puts towards his or her skill development. TV cannot be a medium to get selected for usually subtle projects in films and web. The makers are apprehensive while making selections because of the long running image of the characters that are played on TV. These become a hinderance. Yes, there are difficulties in being approached for films or web while doing a TV show, but we have seen many cases where TV actors have shown their mettle and not only survived, but ruled the film industry," he says.
Must Watch : Ram kappor's doggo is super angry with him as he sees ramkapoor sleeping in his bed …..!!!