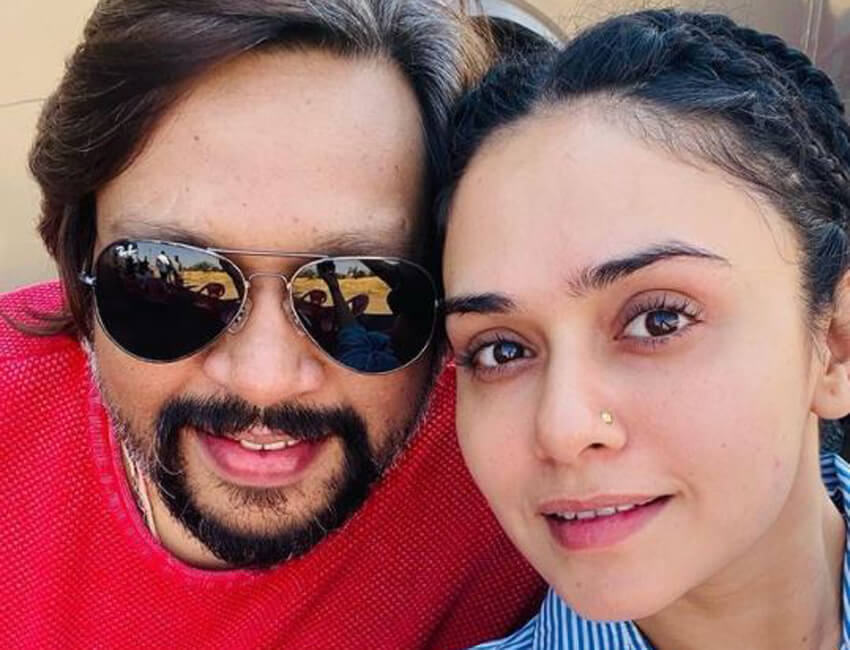 Actress Amruta Khandvilkar is known for her outstanding performances not only in reality shows but films as well. Knowing how this actress progressed in a short span of time and gained a lot of fan following with shows like Fear Factor and Khatron Ke Khiladi S10.
Amruta was last seen this year in a blockbuster film Maalang and after that she has been working silently on something which will be announced soon.
Also Read:- Suchita Trivedi gifted the most exquisite saree to Apara ji for Secret Santa
Social media has been a game-changer and at the same time got the audience closer to their favorite actors, similar way Amruta has been open about her friends be it from industry or outside the industry. Filmmaker Akshay Bardapurkar who gave his last hit 'AB aani CD' is often seen with Amruta and the duo share a strong friendship bond where they keep Instagram stories and posts as an appreciation for each other.
Christmas has arrived and here is what actress Amruta Khandvilkar posts about her secret Santa-
View this post on Instagram
Also Watch:- Karishma Tanna Celebrated Her Birthday Like This | Karishma Tanna Birthday | Karishma Tanna Shows