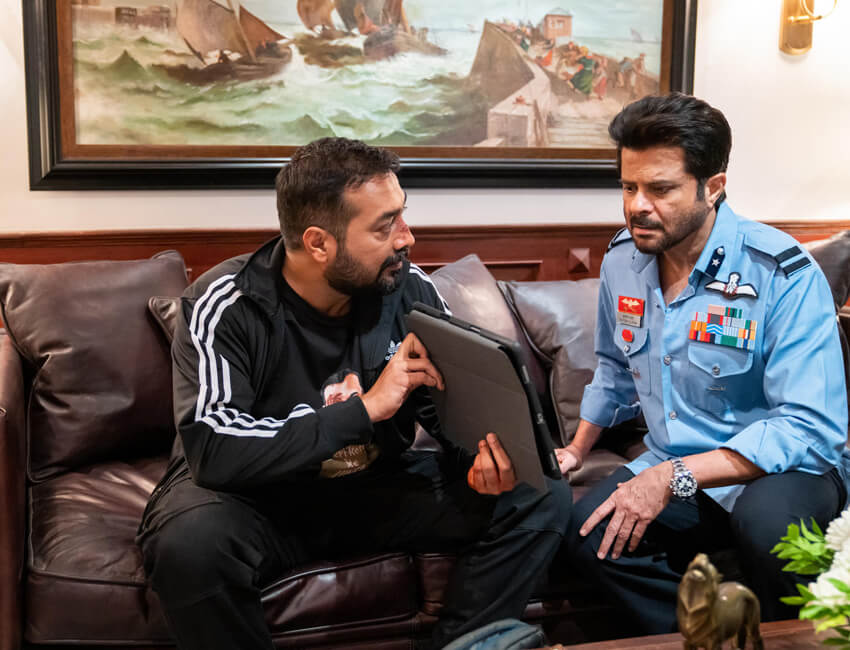 DIRECTED BY  Vikramaditya Motwane and STARRING AK (Anil Kapoor) vs AK (Anurag Kashyap) as they go head to head
Today, Netflix released the trailer of its first mockumentary drama in India, AK Vs AK, scheduled to release on December 24, 2020. The film traces the journey of a 'full-of-himself' film director Anurag Kashyap, as he kidnaps the daughter of one of Bollywood's most iconic living legends, Anil Kapoor. What follows is Kapoor's desperate search for his daughter, as he races against the clock. Directed by Vikramaditya Motwane, AK Vs AK is produced by Andolan Films.
Also Watch:- Anil and Anurag battle in front of live press!
About AK vs AK:
A brash film director (Anurag Kashyap, as himself) kidnaps the daughter of a movie star (Anil Kapoor, as himself) and films the star's desperate search for his daughter in real-time as his next blockbuster.
Also Read:- Aditya-Disha's sizzling chemistry in Malang is definitely raising the temperature this winter
About Andolan Films
Founded in 2019, Andolan Films is the brainchild of filmmaker Vikramaditya Motwane (Udaan, Lootera, Bhavesh Joshi Superhero), and Netflix film AK vs AK is its first production.