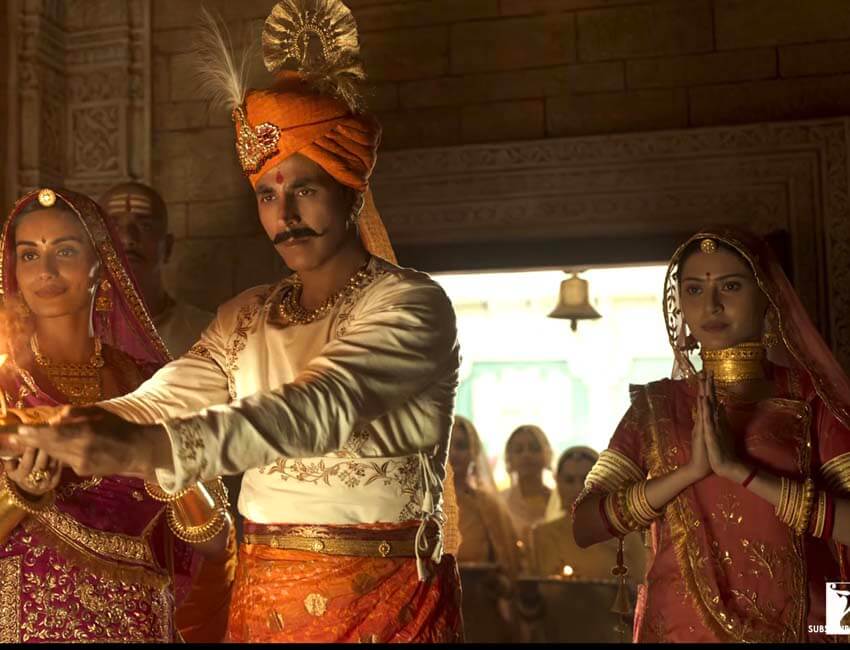 Actor Aishwarya Raj Bhakuni is living her dream as she gets ready for her upcoming film Prithviraj Chauhan. The actress says that it has been a long ride here and she still has a long way to go.
"My journey in Bollywood has always been hard and difficult because when I came to Mumbai, I had no clue where I had to go. I had no Godfather. I started from the very basics. I slowly started with TV shows and then web series. I slowly transformed and got into Bollywood and Telugu films. It took me 5 to 6 years to reach here as I had no support," she says.
Talking about how she bagged this film, Aishwarya says, "The Yashraj casting team had my introduction so when the requirement for the role came, they called me for the audition. I went there and gave the audition and after the audition was done, they called everyone for a brief interview with the team. I went and cleared that as well so that's how I got the role."
She adds, "Working with Yashraj is obviously like a dream come true. Everyone who comes to Mumbai to become an actor has a dream to enter and be a part of Yashraj. It has happened to me and it is an unexplainable and unbelievable moment for me. I am so glad to be part of this film."
Meanwhile, Aishwarya says she shares a great bond with Manushi Chhillar. "Camaraderie with Manushi was amazing on and off the camera. She is a beautiful person inside out and she is an amazing actress. I had fun working with her and giving shots. Off the camera, she was very warm and nice. Overall, it was a good experience with her," she says.
However, there is lots more in store, says the actress, adding, "I feel I still have a long way to go and I still have to do better roles, maybe lead, heroine roles. I think I have to work hard for the next year to reach that place and do good roles. When I do those roles there will be no looking back. Right now, there is a long road ahead. I have to walk a long way."
The future looks equally bright for Aishwarya. "Next, I have two South films coming up. One is with the makers of Mythri. It's a big starrer, Kalyan Ram is the hero of the film Amigos. I was called on board to do a special Cameo in the film and it was opposite Kalyan Ram. Another film is Sasana Sabha, I am the heroine of the film and Indra Sena is the hero which is also a big film with a big team supporting it. Like Ravi Basrur sir who gave us the musical masterpiece like KGF is doing the music for our film and there are big names involved in the film. A lot of big things are coming up. I'm currently shooting for my next Bollywood film with Mimoh Chakravarti which has an amazing concept and is a women-centric movie. I'm just loving the experience," she says.