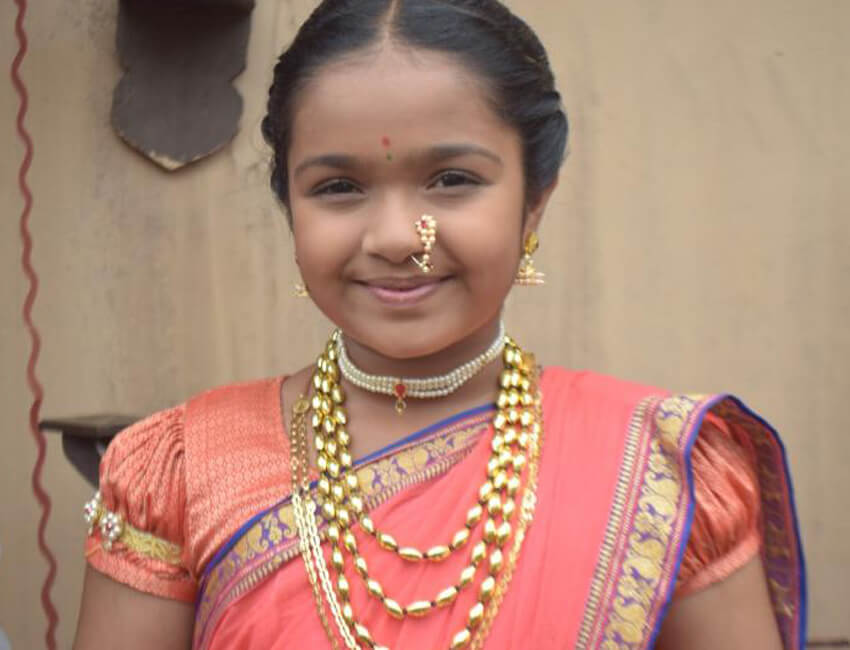 Sony Entertainment Television is all set to launch its new historical show – Punyashlok Ahilyabai. The show is a period drama set in the 18th century based on the extraordinary life of 'Ahilyabai Holkar', who with the support of her father-in-law Malhar Rao Holkar, vehemently defied the pre-defined norms of the patriarchal society and made positive contributions for the welfare of people and particularly women. It's a brave tale of Ahilyabai's prolific journey, which wouldn't have been possible without the guidance of her father-in-law Malhar Rao Holkar. Ahilyabai set an example that one becomes great not by gender or birth but by deeds.
Read Also: Jasmin speaks on people's face, and the housemates can't take that: Meera Deosthale
Famous child actress Aditi Jaltare has been roped in to play the titular role of the legendary Ahilyabai Holkar's younger version. Keeping in mind her impeccable line of work and the audiences' love that she has garnered in such a short span of time, Aditi Jaltare was considered a befitting choice to essay such a pivotal character in the show.
Sharing her excitement on being part of the show, Aditi said, "I am honoured to be a part Sony TV's show -Punyashlok Ahilyabai. The show is being made on a larger than life scale. I believe this is a wonderful opportunity to be able to get a chance to essay the role of a legendary personality. Truly, a dream come true. Hopefully, we will able to do justice to Ahilyabai's magnificent legacy and celebrate her glorious life. I am very excited about the show."
WATCH: Punyashlok Ahilyabai | Starts 4th January, Mon-Fri, 7:30 PM only on Sony Entertainment Television