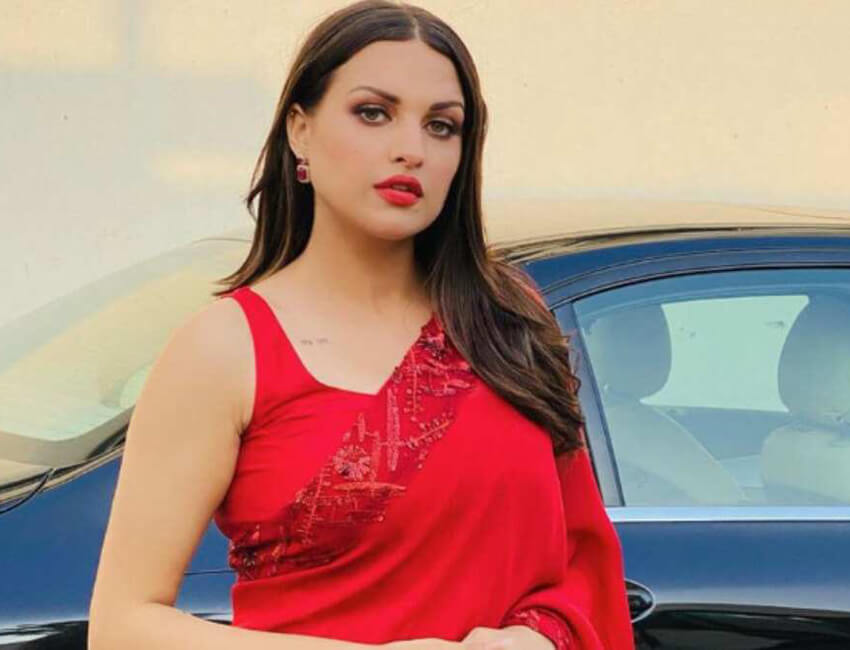 Himanshi Khurana who is currently shooting for her upcoming project in Dubai was recently seen engaging in a cold war on Twitter with Bollywood actress Kangana Ranaut whose tweets were all about opposing the farmers riots on the capital borders. Himanshi Khurana came out in support of the farmers protesting at Delhi borders, on social media. She tweeted all about their struggles and their rights.
Also Watch:- Kangana Ranaut calls Diljit Dosanjh 'Karan Johar ka Paltu' in Diljit Dosanjh vs Kangana Ranaut on Twitter over farmers protest!
Khurana clearly stated in her social media post,
View this post on Instagram
On a recent tweet of actress Kangana Ranaut on farmer's protest, Himanshi Khurana opposed her tweet
Chalo ab difference nahi raha app me or Bollywood me …….. kyuki apke according apke saath galt hua tha to shayad app zada connect kar paati farmers se …. chahe wo galt ya sahi but ye sab dictatorship se km nahi …..

— Himanshi khurana (@realhimanshi) November 29, 2020
Also Read:- Kangana Ranuat plays A VO Artist in JudgeMentall Hai Kya
On Kangana's tweet about an oldster taking money to be a part of the riot, Himanshi responded
Agar is in buzurg aurat ne paise lie hai bheed me shamil hone k ………. app ne kitne paise lie Sarkar ko defend krne ke …..@KanganaTeam #shamelesskangna #KisaanmazdoorEktaZindabaad #kisaanektazindabaad pic.twitter.com/NSHqFjexh4

— Himanshi khurana (@realhimanshi) November 30, 2020
Kangana Ranaut, with no revert on Himanshi's tweet blocked her on social media. Well! We can only wonder; was it because Himanshi took a firm stand on the farmer's rights with the latter having no counter for the same?
Also Watch:- Kangana Ranaut addresses her Sister Rangoli Chandel's Twitter suspension