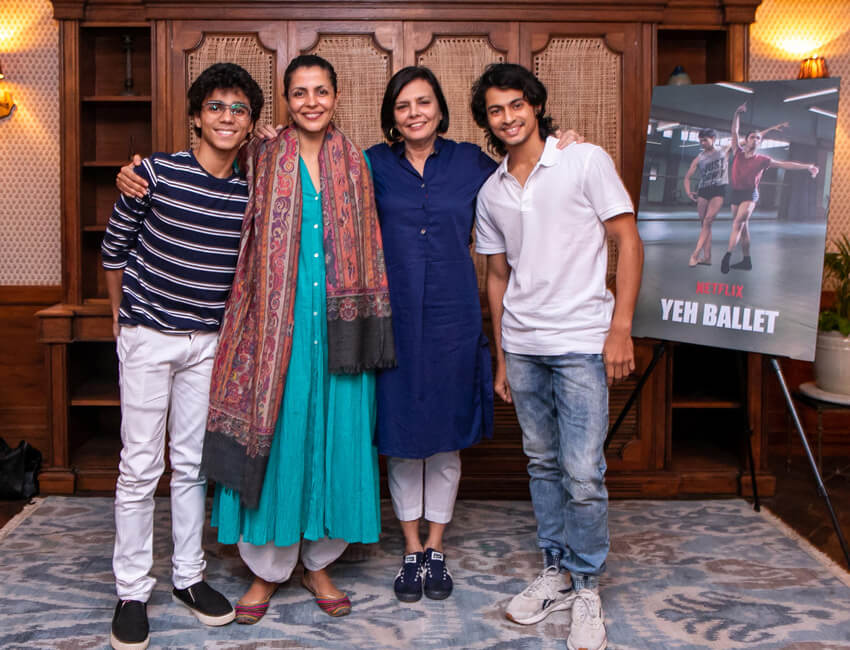 A group of inquisitive kids and their faithful dog are determined to find out the truth behind the mysterious villa in their neighborhood. As the next addition to its diverse slate of Indian original content, Netflix, the world's leading internet entertainment service, announced July the 19th, 2019 as the launch date for Typewriter. Directed by ace filmmaker, producer, and screenwriter Sujoy Ghosh, this mystery-thriller series, Typewriter, promises to be a binge-worthy ride of the chronicles surrounding the haunted Bardez Villa.
The series revolves around a mystifying house in Goa. When strange supernatural incidents start occurring at the spooky Bardez Villa, a group of wannabe ghost-hunters is determined to find and catch the spirit that plagues its four walls, before it's too late. All this, of course, while trying to balance the demands of school and chores.
ALSO READ: Sacred Games Season 2 is back on August 15th, 2019!
Directed by Sujoy Ghosh, the series features a young cast – Arna Sharma as Sam, Aaryansh Malviya as Nick, Mikail Gandhi as Gablu, and Palash Kamble as Bunty. The story of this fun squad will bring chills down your spine while teaching you the true meaning of friendship.
About Typewriter
Typewriter is the story of a haunted house called Bardez Villa in Goa and follows a group of young, wannabe ghost hunters, determined to capture the ghost that plagues a notorious home in their neighborhood. But when a new family moves into the haunted home, the crew finds it difficult to balance the demands of school and chores with their urgency to capture the stately ghost.