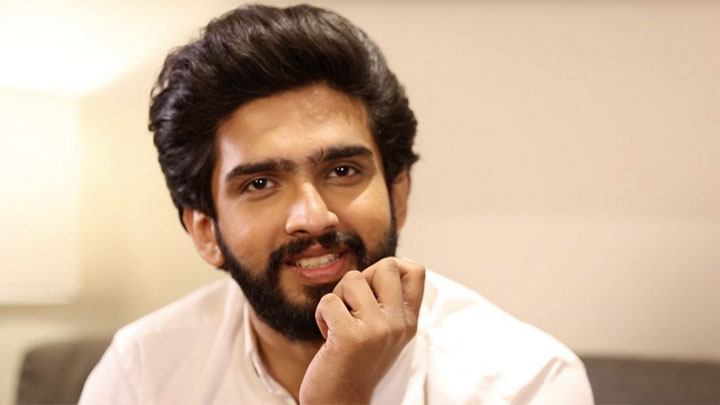 Going by the sheer number of music reality shows on television, one can safely say that there is no shortage of talent in our country.
Come July 2, a young, 22 year-old-boy Mohd. Kalam is all set to get launched in a new single Tera Shehar. One of Bollywood's most sought after composer Amaal Mallik has composed the track written by lyricist Manoj Muntashir who is also venturing into production with Tera Shehar.
Amaal is rather gung-ho about Kalam's musical prowess and the depth and pain in his voice. Talking about the inspiration that got him to compose Tera Shehar Amaal says, "Any melody comes to you in a moment of complete silence and peace. In this case, Mohd. Kalam's voice for me and the sheer expression in it got this tune out of me. The boy is talented, unique and extremely determined. With such traits, being inspired and coming up with a tune gets a little easier than it generally is."
Talking about Kalam's talent, Amaal, who has composed music for several singles in the past maintains, "Mohd Kalam's voice and the sheer expression in it, moves me. I hear singers on a daily basis and there are some who really end up touching your heart. For me, his dedication will always stand out. The fact that his perseverance got a song like this out of my repertoire will always make it special. The source is always me but when the inspiration is an amazing idea or entity, it gives the process of music making a very beautiful route to proceed on. Mohd happens to have a beautiful voice. When Manoj sir and I met him, it was decided that this voice needs a medium and a source from which it can make a place for itself. Tera Shehar is a medium through which a complete outsider to our industry will receive a platform to show the world what he's made of and then we'll hope that it moves only upwards, from that point on, for him."
A good song demands a good video. Doing a good job is Manoj Muntashir Productions and R-Chills Music and presenting it is music honcho Bhushan Kumar's company T-Series. The video excellently shot in the picturesque locations of Armenia is directed by Shabby and features young heartthrob Himansh Kohli and the very pretty Pia Bajpai. A li'l wait and you can watch the video on July 2 when Tera Shehar will be officially launched.